I haven't even flown on Delta to Halifax, and they're already impressing me. A few years back I remember reading about a Delta initiative to improve the quality of their in-airport passenger information. It's working: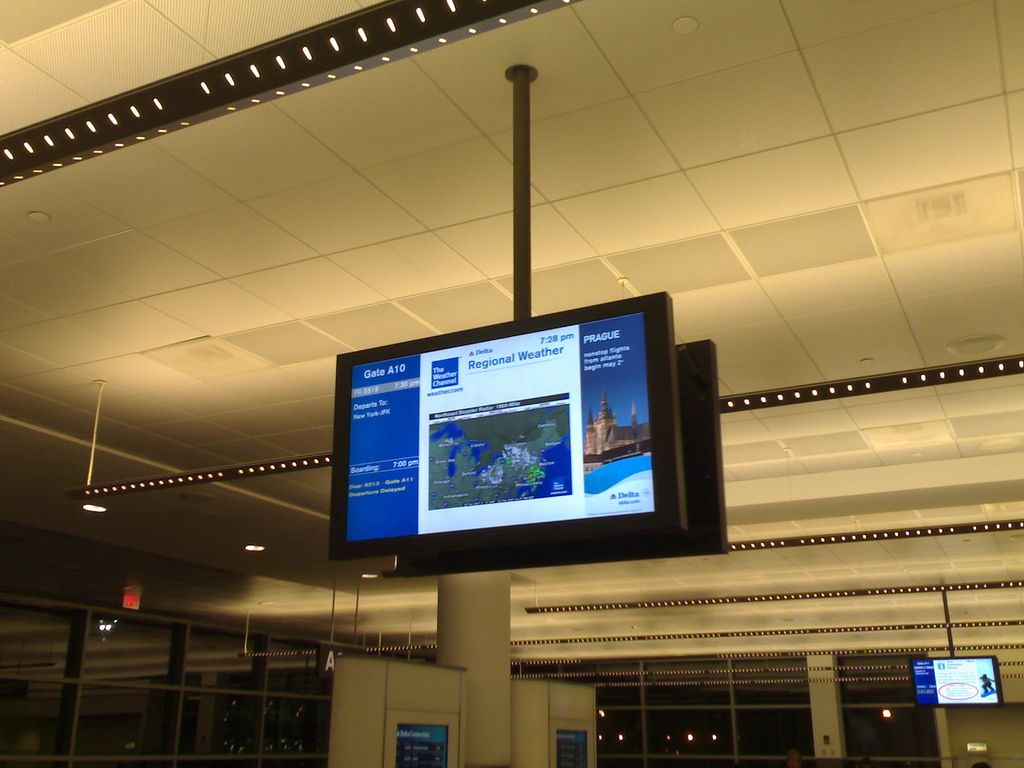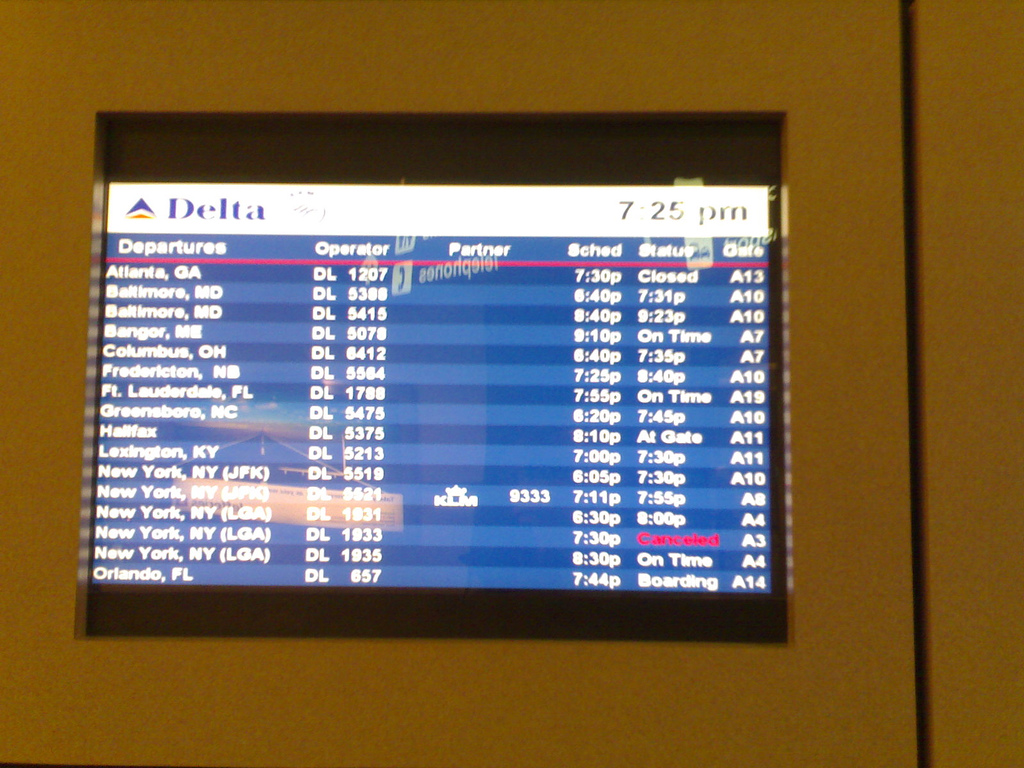 The top screen is a large plasma display hanging near the gate. It lists everything from the names of passengers on stand-by to the weather at the destination to information about the nearest washrooms. The bottom screen is the "departure information" screen; pretty standard except that you'll see that my flight to Halifax at 8:10 is listed as "At Gate," which is a helpful little bit of information (especially in light of the many Air Canada flights I've taken that are listed as "on time" when the actual airplane is 500km away).
Delta obviously understands that flying is frustrating and stressful, and every little bit of information you can provide can help to mitigate that.
I'm flying out of Delta's new Terminal A here at Logan: it's beautiful and bright and well laid-out, with many eating and shopping options. I just polished off a very good plate of pasta and chicken from the "Legal Seafoods Test Kitchen" around the corner.
Delta to YHZ tonight; Air Canada to YYG tomorrow morning.