My friends over at Plazes have released new 'launcher' applications for Windows and Mac — now rebranded Plazers. You can download them now.
The new application is considerably more capable than the old "Plazes Launcher," and it does more than just "launch" you with Plazes, it has built-in search tools: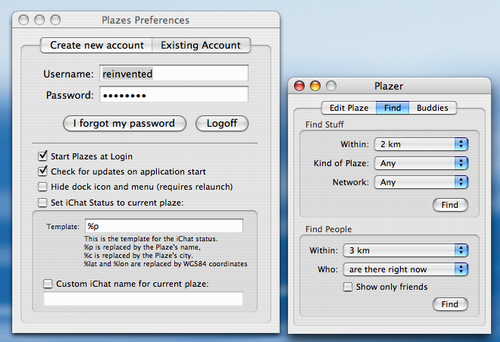 The menu-bar icon also has a lot more information, including a map showing the current Plazes. Kudos to the Plazes team for the sweetness.