And you thought Plazes was fun before. Now it comes with the possibility of valuable prizes! Speaking of Plazes: I didn't notice until just now that the "blog badge" map has a "show recent" link that cycles back through recently visited Plazes and swooshes the map around to match:
Oh, and there's a neat Google Earth + Plazes mashup, that let's you see Plazes users on the globe: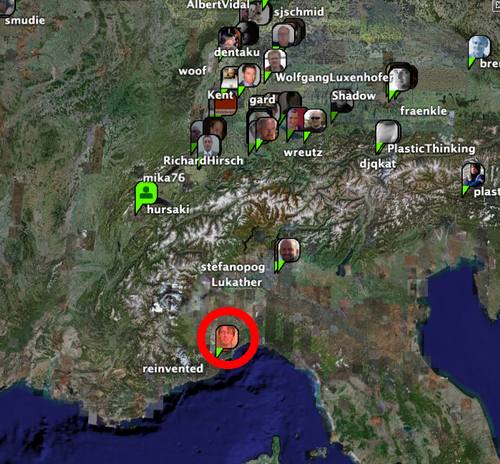 I'm obviously holding up the fort here on the Riviera (that's me with a red circle pasted around my head). Indeed for most of Italy and France too. Time to start selling Plazes door to door.