Microsoft has released a version of Photosynth, it's panorama-taking mobile app, for Windows Phone, and so I've been experimenting with it as an alternative to Nokia's Creative Studio on my Nokia Lumia 800.
Creative Studio is limited to stitching together four adjacent photos, so it cannot do a full 360 degree panorama, but it's also a lot simpler to use. Photosynth, perhaps because my Lumia doesn't have a gyroscope (I'm just guessing), gets confused sometimes with where the camera is pointing and insists that I "back up" to the last photo I took, which is often hard to do. So while it's possible to get a more interesting pano out of Photosynth, it's more tricky to do so.
While you can see the result of my first experiment inside a Photosynth browser, the app also drops the stitched photo into the filesystem for export, and I kinda like the way it looks flat too: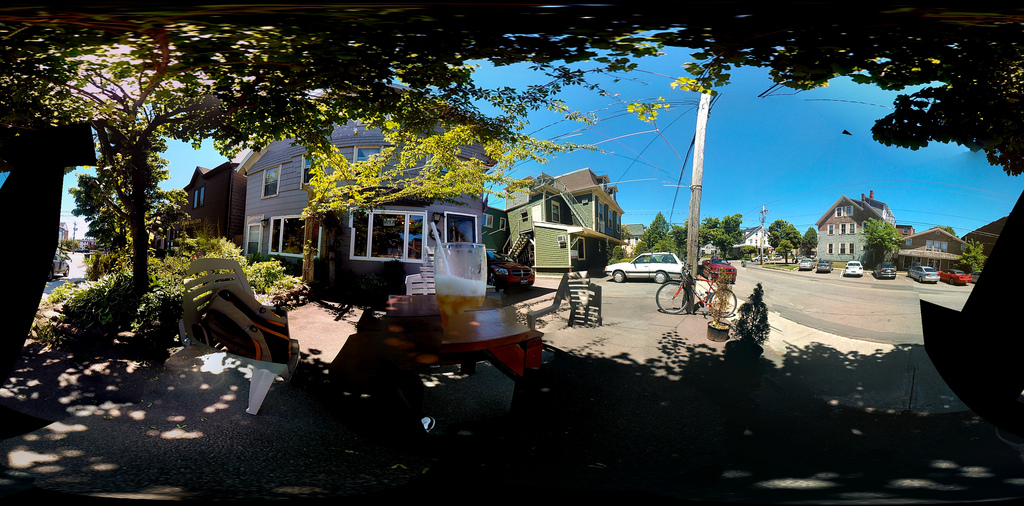 I like the way photos like this look both normal and unusual: there's no way the eye could take all of that scene in unaided, but somehow it doesn't seem all that fantastical.