I've uploaded the photos of our trip to Europe to Flickr. My favourite is this one: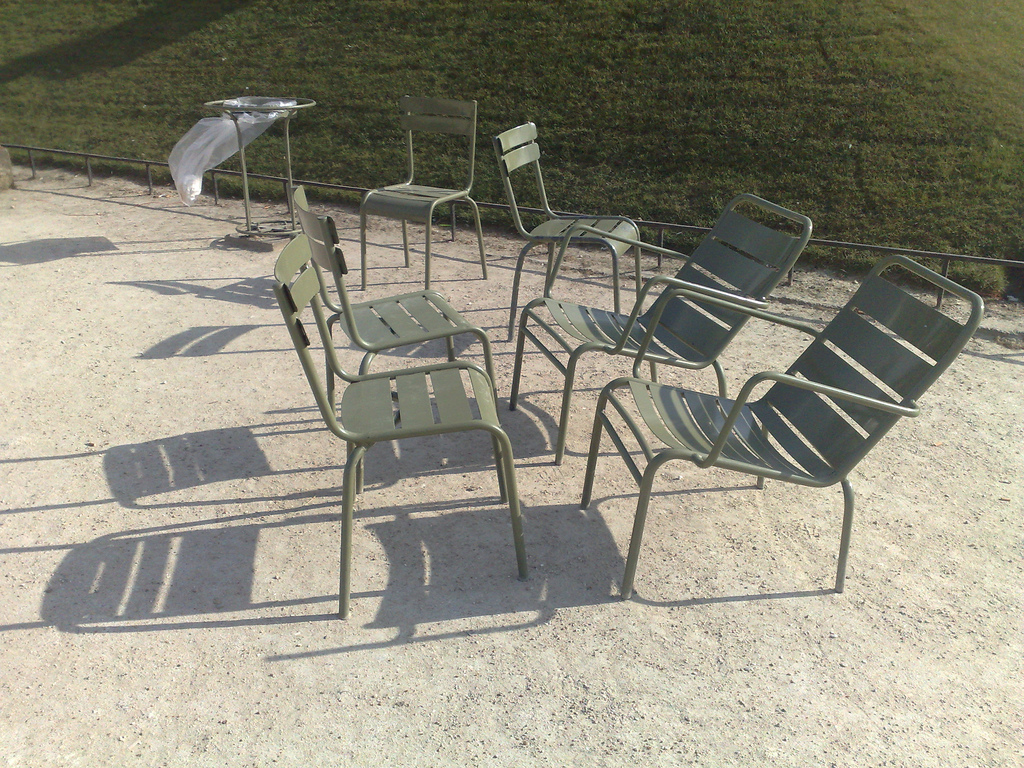 We had a spare hour to spend between our visit to the Eiffel Tower and catching the Eurostar to London so we took a taxi to Jardin du Luxembourg — the Luxembourg Gardens — and walked around in the warm spring sunshine. We watched old men on the Pétanque courts while we sipped hot chocolate purchased from a woman with a dog named Tango, considered the idea of riding the carousel (ultimately rejected by Oliver because of the perceived difficulty mastering the brass ring retrieving task on offer), and then made our way back to the metro station.
One of the nicest features of Luxembourg Gardens is that it's filled with chairs: solid metal chairs in several forms are scattered throughout for use by all, and I snapped a photo of this group of six chairs arranged for comfort.