The Charlottetown food explosion continues.  Now, joining the Pin Yuan Asian Grocery next to the bus terminal and the Korean Han Gook Convenience Store on the other side of the North River Causeway there's the new Philippine, African and South Asian Food & Grocery (yes, it's a long name) on Capital Drive at the back of the Owl's Hollow building: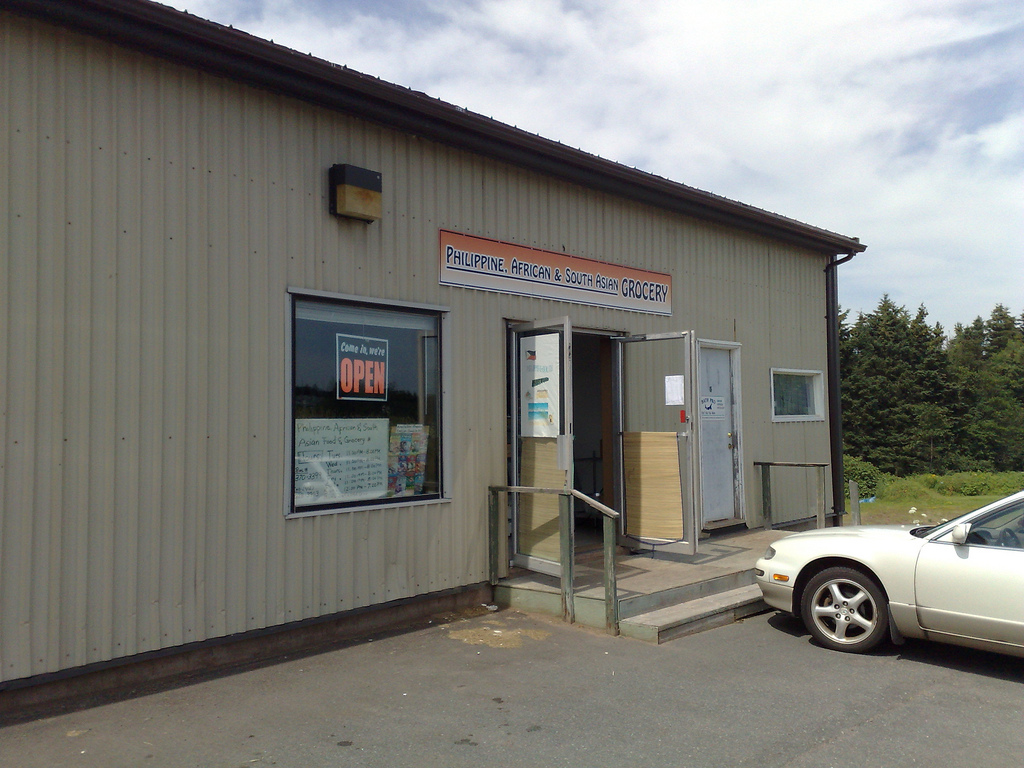 Inside you'll find a wide variety of food ranging from stuffed bun mix to curry powder to whole coriander to canned squid in ink. It's a very nice complement to the other stores, and a welcome addition to the city.
They're open Tuesday through Saturday from 11:00 a.m. to 8:00 p.m. and on Sundays from 12 Noon to 7:00 p.m. You can telephone them at (902) 370-3399.