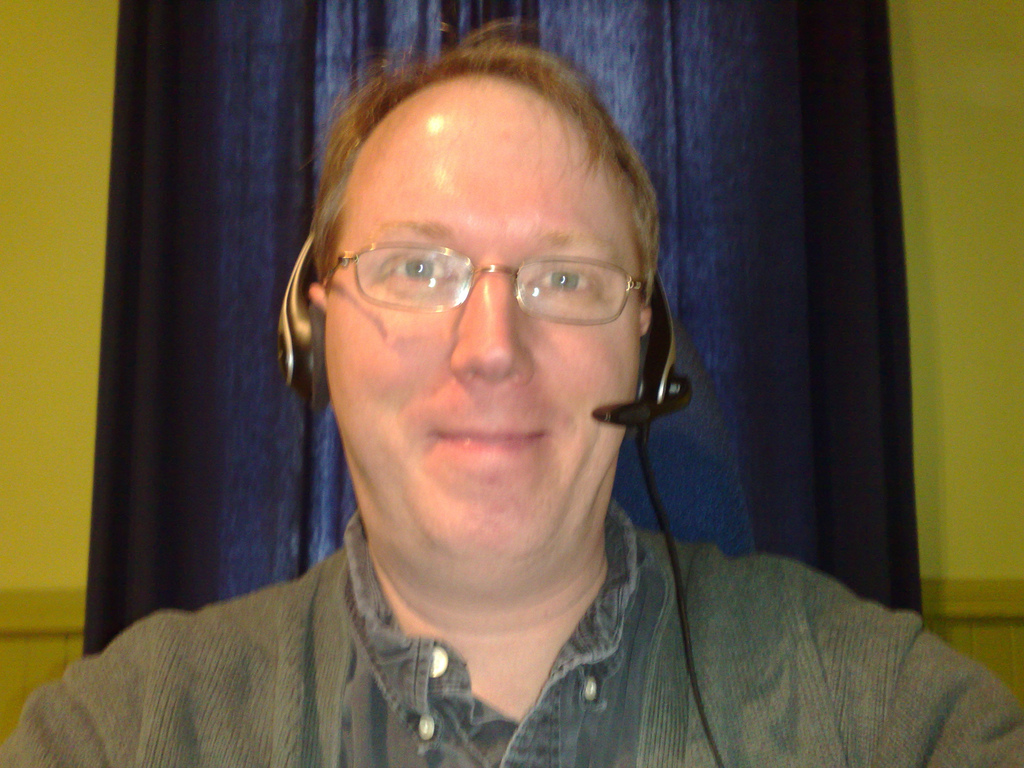 This is big conference call week for me — I think I'm into hour number eight of a week long cavalcade of web redesign specification calls today. One thing that's made a huge difference is using a headset for the calls instead of a regular telephone (as had been my habit to this point).
The benefits are several: much less neck strain, ability to type notes into the redesign wiki while the call is in progress, handy volume control and mute button on the headset.
My headset is a $20 Nexxtech USB model from Radio Shack; I've been using it with Skype this week simply because I don't have a soft-phone set up to wire into my Asterisk phone system (I need to get one, as the quality with SIP is much better than I've been experiencing with Skype). Because the conference call number is toll-free, it hasn't cost me a cent.