Following on from my late-2018 prototype, I've taken the book of "perforated notes" forward to the next level.
Yesterday afternoon I set and printed some covers (Perforated Notes in Tourist Gothic 36 pt., using the alternate capital N, and the credit in Gill Sans 18 pt.) on 4" x 4¼" brown card stock, and cut, folded, and perforated white 20 lb. paper to the same size.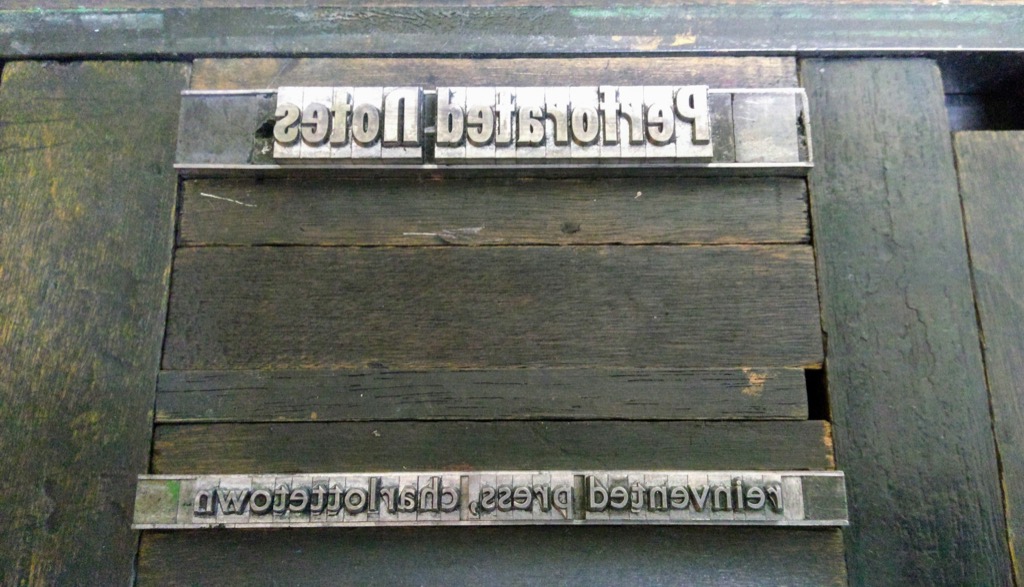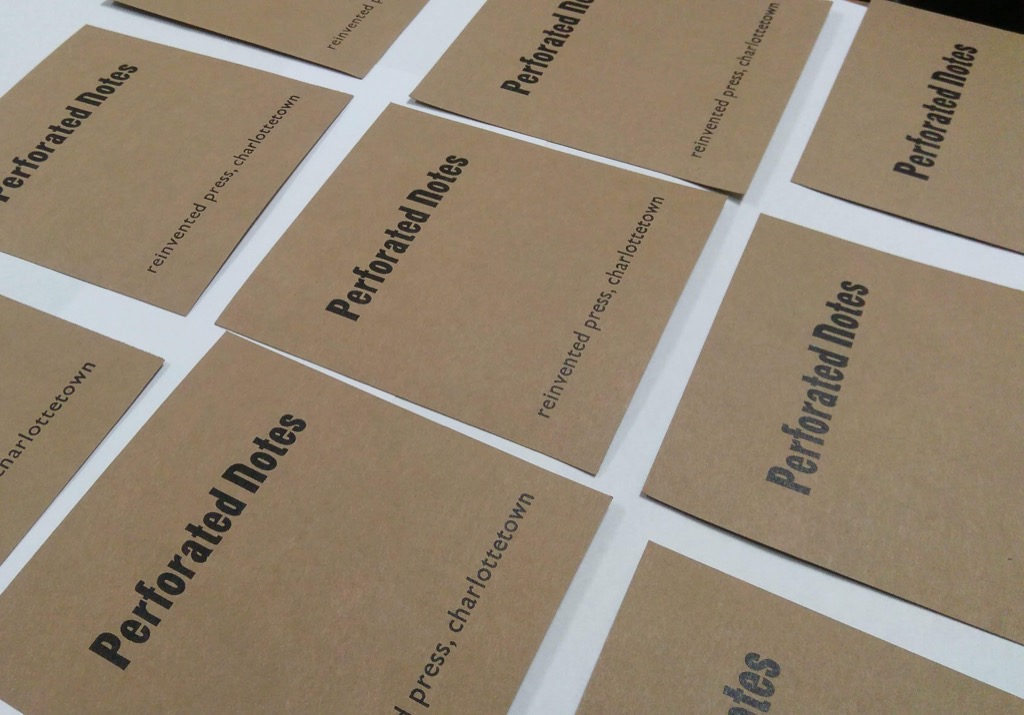 This morning I bound the first copy, punching four holes through the covers and signatures, and then binding them with green cord using a Japanese style stab-binding: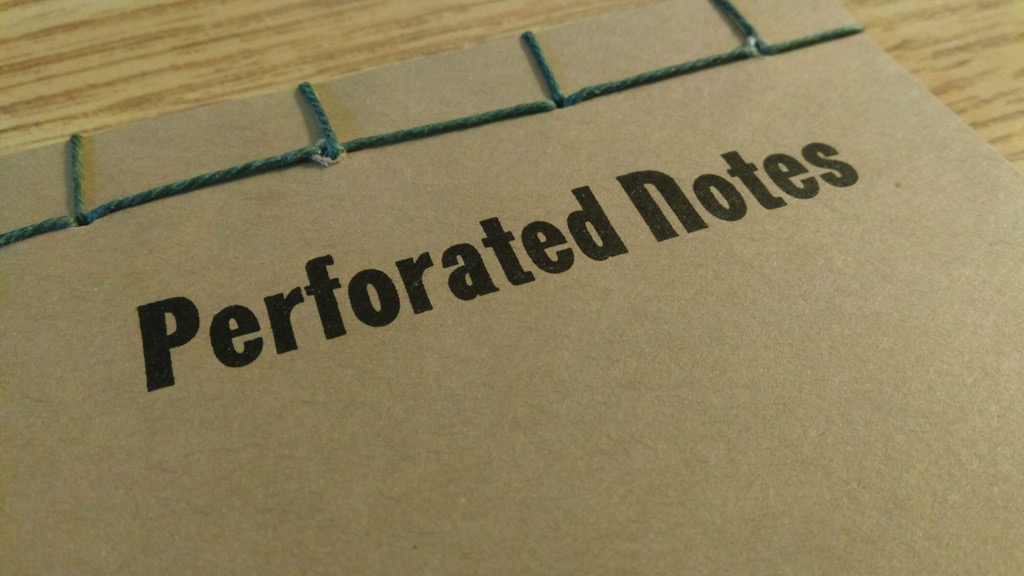 Here's what the finished notebook looks like: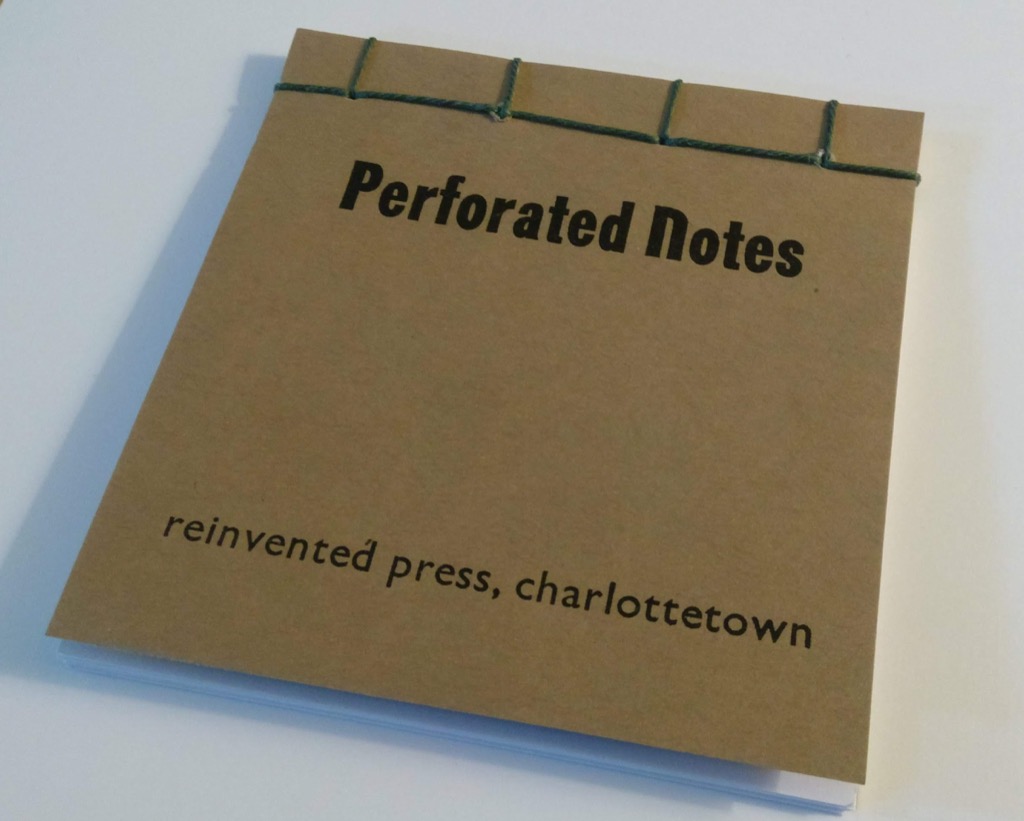 Copy number one goes to Katherine Burnett, who expressed interest in having one all her own.