We had a holiday party to go to in Victoria last night, presenting us with the first opportunity to, at least relatively speaking, engage in long distance travel in our Kia Soul EV: Victoria is 39 km from our house, meaning the round trip journey would be just under 80 km.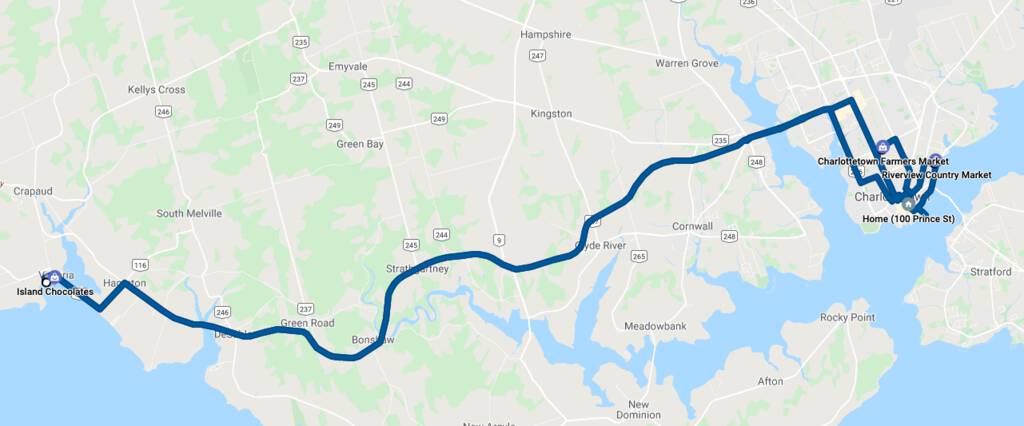 We left the house with a fully charged battery, with the "guess-o-meter" on the Soul's dash showing 137 km of range (it was -5ºC outside, hence the reduced figure over the 158 km we've seen when it's warmer). After clearing the windows with the defroster, we kept the heat off for the journey out, relying on the heated seats and heated steering wheel to keep us warm (upon reflection, we should have told our guest passenger that he could have turned on his heated seat!).
When we arrived in Victoria the car showed 89 km of range remaining; when we arrived back home after the return journey we had 34 km of range.
In other words, the car's prediction was ambitious: we arrived home with 23 km less range than predicted. That can likely be accounted for by two factors: the range estimate is based on previous driving habits, and all of our driving to that point had been stop-and-go city driving with a lot of regenerative braking, and on the way home we used the heater for about 10 minutes to warm up the car.
While there are no public EV chargers in central Queens County, our friend–and PEI EV pioneer–Harry Smith has a charger in South Melville that he's generous with, so had we got stuck that would have been a backup. As it turned out we had no need.
When we returned home, we plugged the car into the regular 110V outlet in our driveway (our level 2 charger is being wired up this coming week); here's what the charge looked like: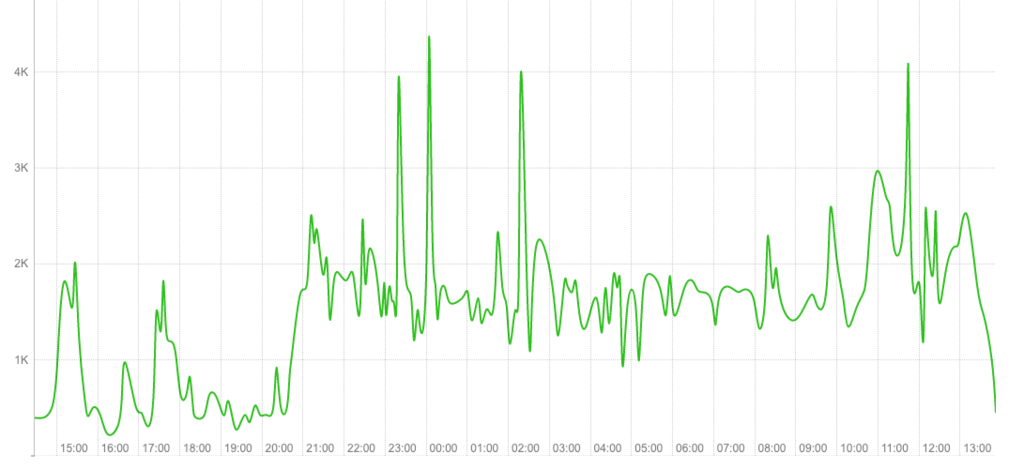 The charge started at 8:30 p.m. Saturday night and finished at 1:30 p.m. on Sunday afternoon, running 17 hours (on the chart the Y-axis is watts and the X-axis is time).