How to visit a national park that's bicycle friendly – bicycle obsessed, in fact – with a service dog and a kid who's averse to the tippiness of regular bikes? In the Netherlands this isn't a problem: a cargo bike for Ethan the dog, a tricycle with lounge seating out front for Oliver.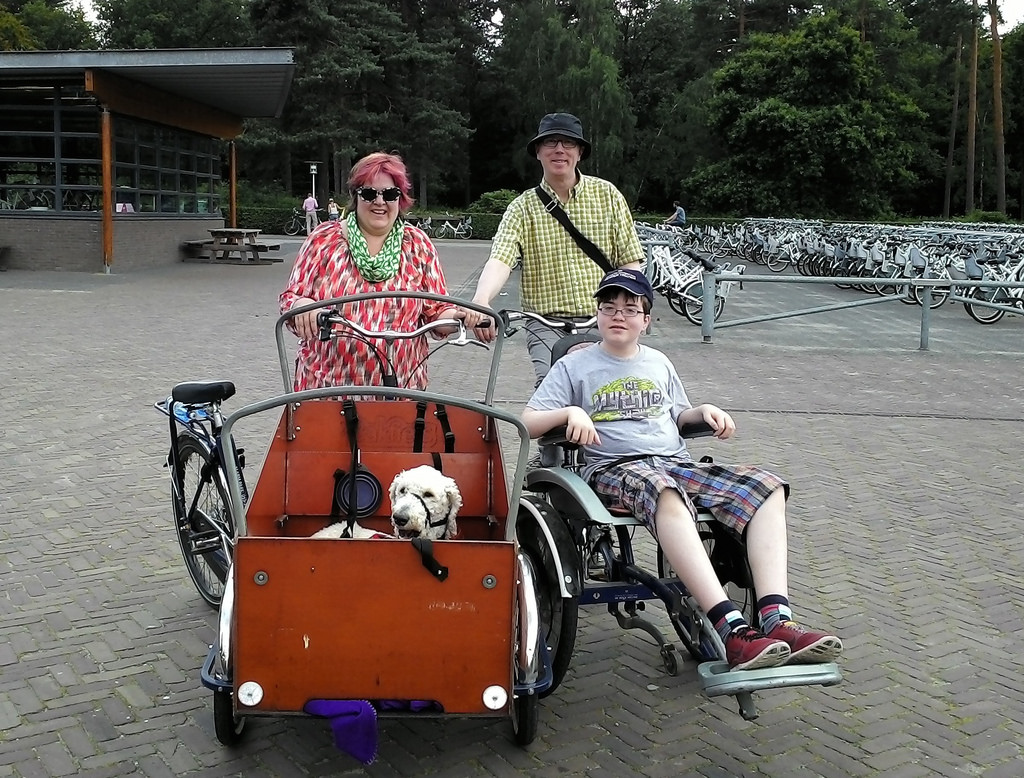 The dedication to cycling accessibility in this part is truly something behold. We had a great day out on the trail, rambling about in the reconstructed wilderness of De Hoge Veluwe National Park.
Careful readers will see that I've entered the On Golden Pond phase of my life.