The official wrapper for the live video stream from the Legislative Assembly of PEI is here.
But you have options:
There's a standalone page here (it's what gets embedded in the page above).
There's a M3U8 playlist file here (you can feed this to a video player l like VLC to watch the stream outside of a browser):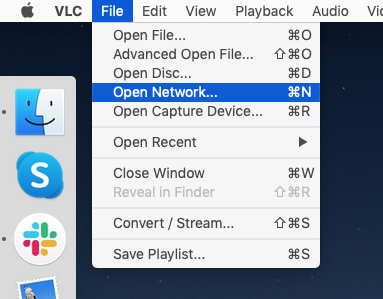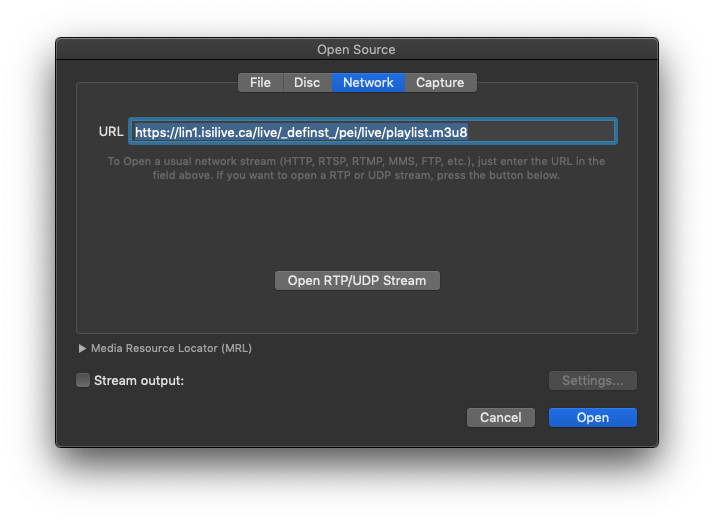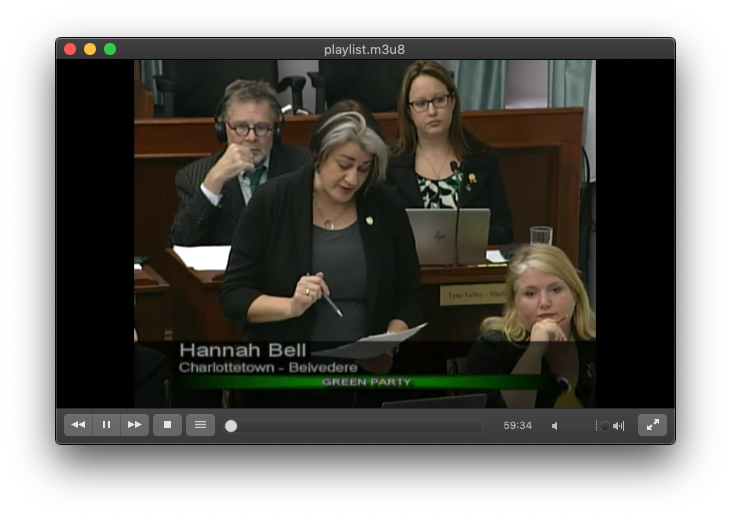 As a special bonus move in VLC, select Preferences > Video and then uncheck the "Window decorations" checkbox: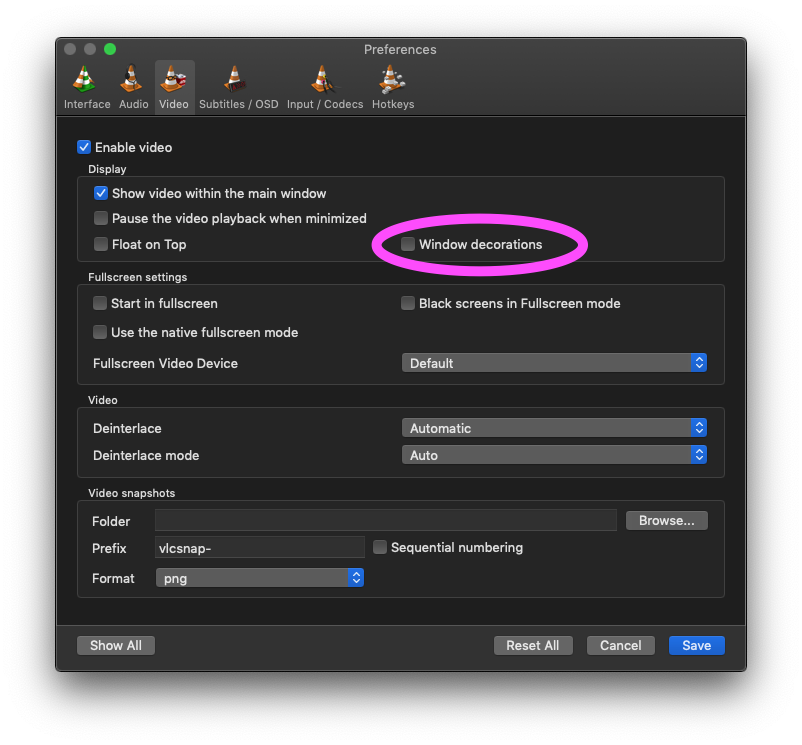 Once you do this you'll have a tiny window with the video that you can tuck away in the corner of your desktop: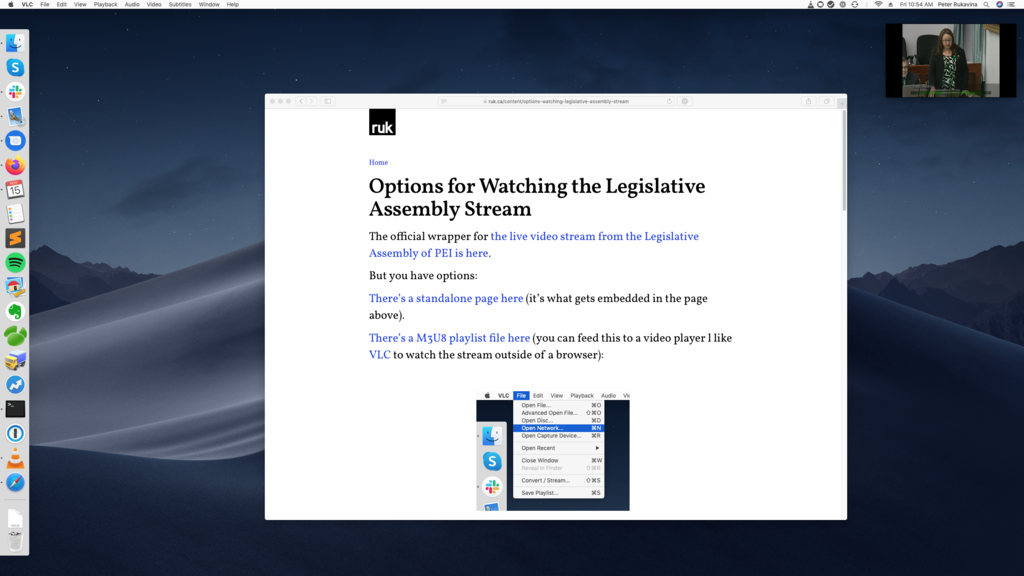 Selecting Video > Float on Top from the VLC menu will make sure your tiny floating window stays in the foreground when you're using other applications.