This is another one of those "I'm putting this here because I know that someone, someday, somewhere will be looking for a solution to this problem" posts.
If you have a delimited ASCII file that you want to import into the OpenOffice.org spreadsheet, in the File \| Open dialog, you need to select Text CSV (*.csv;*.txt) as the "File type." You have to scroll way down the list of file types to find this option.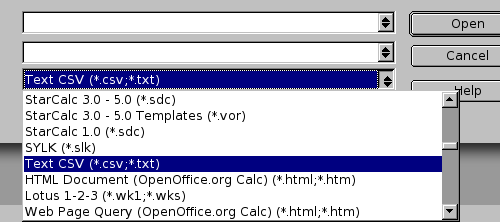 If you just open the file, or open it with file type of "Spreadsheet" or even open it with file type of Text (*.txt) near the top of the file type list, the file will open in the word processor, not the spreadsheet.