Yesterday was an unusual one for me and Catherine: Oliver was off with Derrick camping and Cloggerooing and so we were left to our own devices as a couple. It was like 1998 all over again.
Sitting in the living room after breakfast we tried to come up with a plan for the day.
"Should we just go to work?", asked Catherine.
That was a trick question. I knew it.
"No, of course not!", I replied.
Which was the desired response.
And so we bundled our towels and swimsuits and beach chairs into the recently-air-conditioning-free Jetta (my mechanic reported last week that the AC was shot, and the repairs would likely bankrupt me) and headed west.
We stopped for lunch at Scapes in Borden-Carleton (fish cakes and salad; fantastic) and for iced coffee at Samuel's in Summerside, thus recreating a trip that Oliver and I took earlier in the summer.
But when we got to Kensington, instead of heading back to town, we took the Malpeque turn instead, and headed for Cabot Beach Provincial Park, the hour – about 3:30 p.m. – being appropriate for a swim, especially after driving around all day in a car cooled only by the open windows blowing hot air over us.
I am not a natural beach goer. The logistics of a day at the beach, combined with a general unease with sand, and a vague underlying jellyfish phobia mean that while I'm not completely beach-averse, I won't put my hand up when there's a call for beach volunteers.
But yesterday, if there was ever a day to get over all that, was the day. And so I did.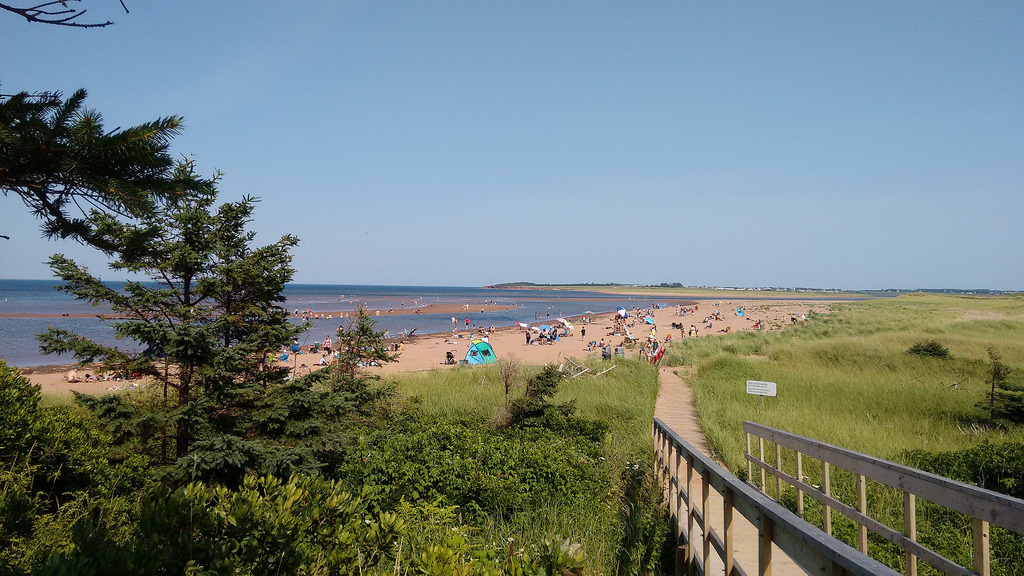 We spent a very pleasant few hours at the beach, alternating between paddling about in the shallow, cool, low tide water and staring out at the shallow, cool, low tide water. It was the perfect antidote to the summer heat, and made me wonder why I don't go to the beach every day.
Heading out of Cabot Beach toward Malpeque, we mused about where we should have supper. We'd been to all the usual suspects this summer, and nothing jumped out at us.
"Maybe we should just go home?", Catherine suggested.
That was a trick question. I knew it.
No sooner were to the words out of her mouth than I spotted a sandwich board in downtown Malpeque: Artisan Café, with an arrow pointing east.
I turned east.
And there, 50 feet from the sign, was O'Neil Home Gallery, still open, and serving food on what looked like a breezy, cool porch.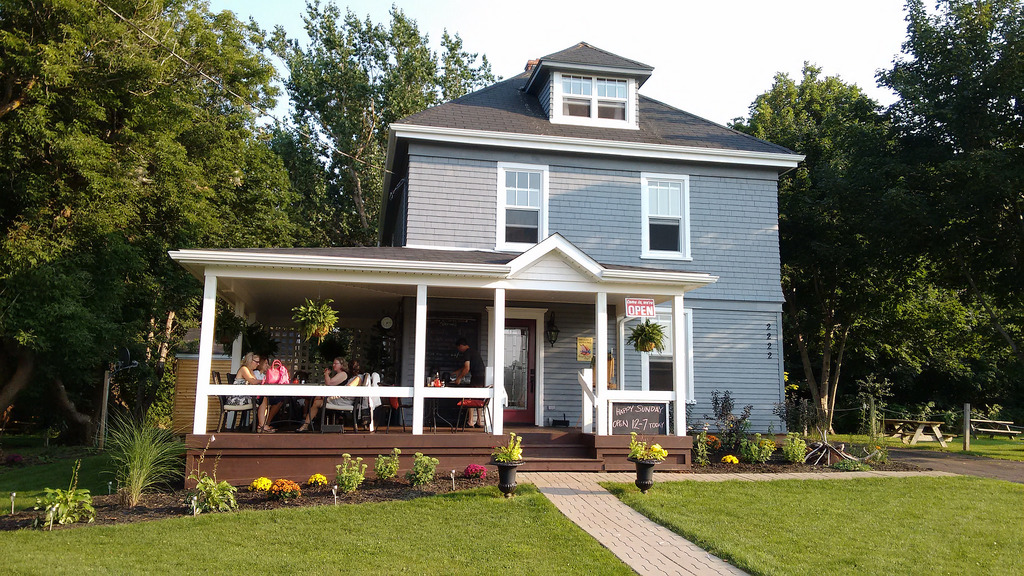 It was as if the fates conspired to drop exactly the thing we were looking for exactly into the space we were looking for it to be in.
We alighted the breezy porch and I knew we were in the right place when, upon my asking "do you have iced tea?", our server replied "well, I can certainly make you one", emerging a few moments later with this: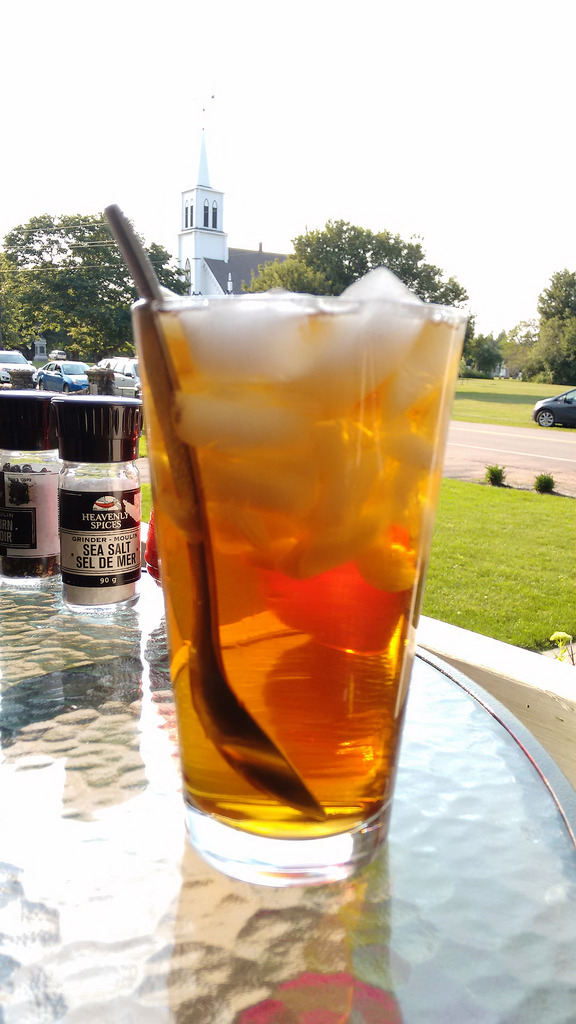 We then enjoyed a tasty meal: Catherine had a substantial lobster roll, and I had the gnocchi with pesto accompanied by a salad.
Thus sated, we motored off back home, stopped at the PEI Preserve Company for dessert en route.
We arrived home about 8:00 p.m. and about an hour later our very tired Oliver arrived home from his weekend in the sun.
A good time was had by all.