Here's what the building on the corner of University and Fitzroy in downtown Charlottetown looked like on May 4: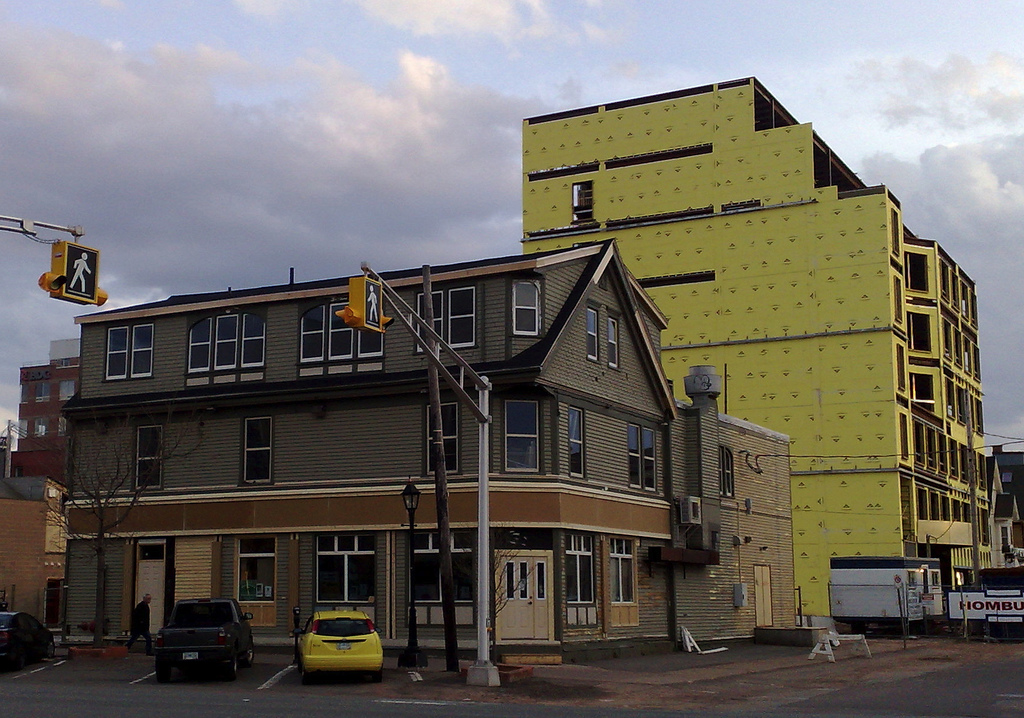 Here's what it looks like today: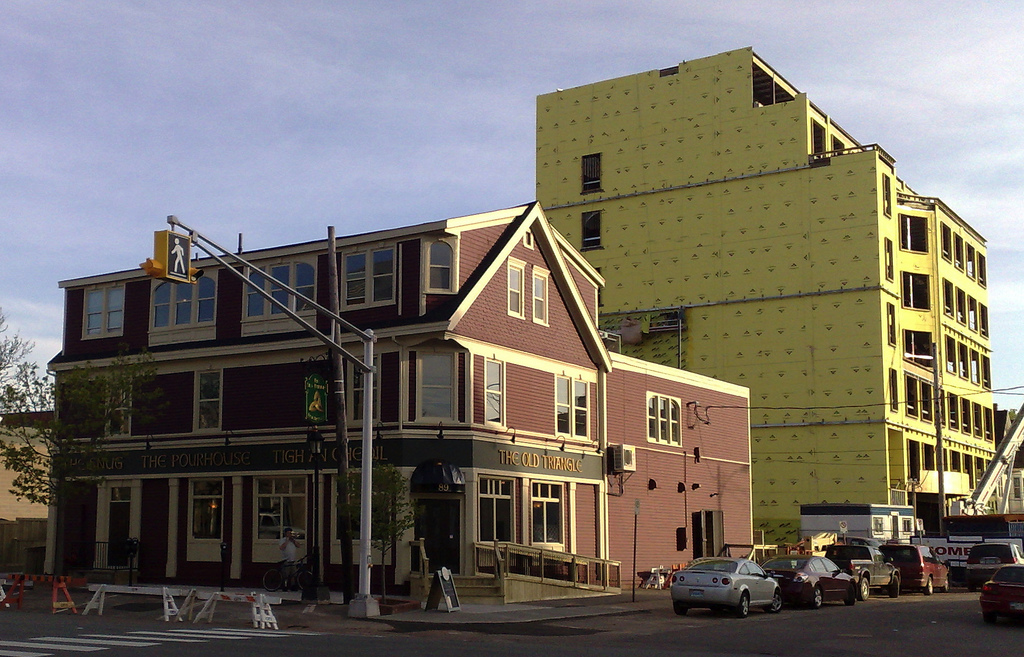 They've done a lovely job renovating the outside of this building (rumours are that it's even nicer inside). It's nice to see life being breathed back into appropriately-scaled downtown buildings; too bad about the hulking yellow monolith that's taking shape behind it.
The Old Triangle is open for business tonight.