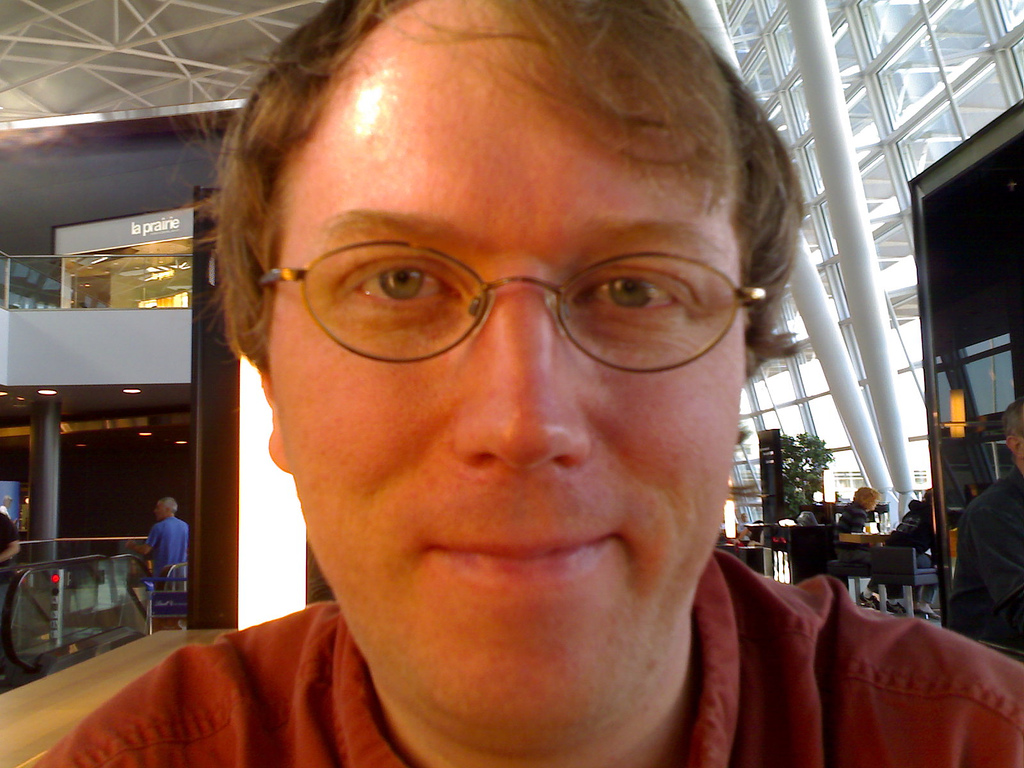 As I type I am in a semi-catatonic state perched on a bar stool in some sort of "not really in Switzerland" limbo that exists inside passport control but outside security. I'm not sure, thus, where I really am technically — i.e. if catatonia results in senseless murders, whose prison will I go to?
The flight over the sea on Swiss was quite pleasant. I had a very cheery flight attendant serving me beverages all night long, and every time he did so he seemed so enormously pleased to have brought a small pleasure into my life. I watched Blood Diamond on the way over; it's more brutal than Johnny suggested, but also as good as he said it would be.
The woman beside me in the window seat was utterly over-equipped for the flight, loaded up with face masks and booties and special blankets and pillows and sandwiches. But she managed to maintain her personal space inside her assigned zone so, save a few uncomfortable "legs touching" incidents in the middle of the night, we were compatible.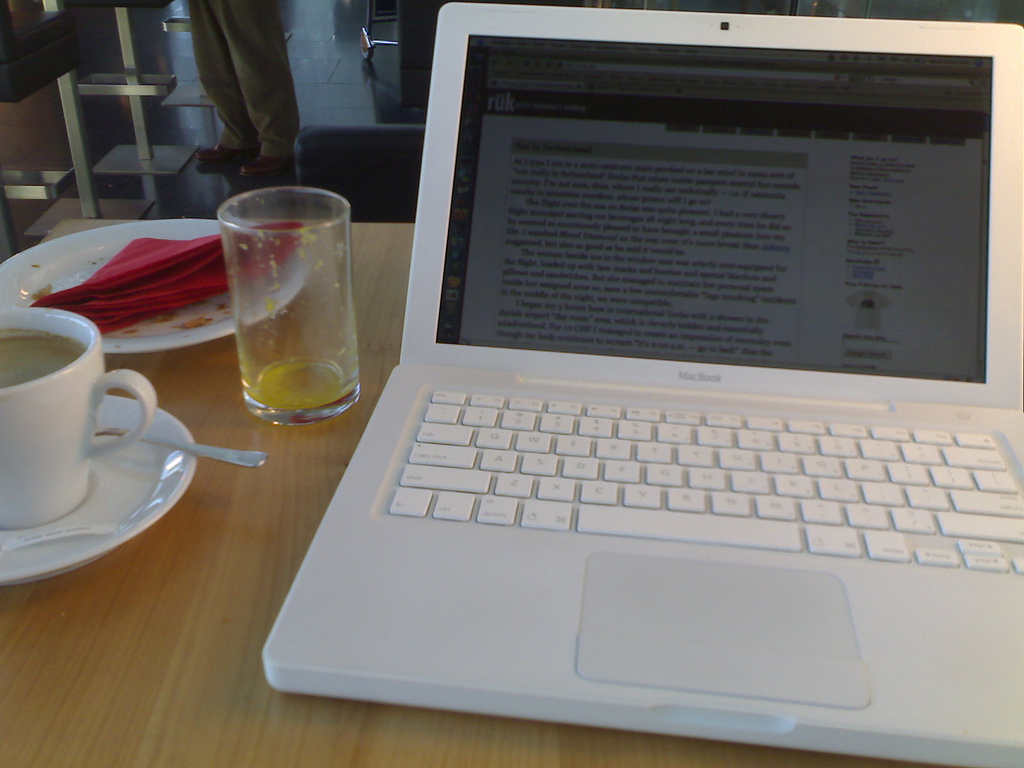 I began my 3 hours here in international limbo with a shower in the Zurich airport "day room" area, which is cleverly hidden and essentially unadvertised. For 10 CHF I managed to create an impression of normalcy even though my body continues to scream "it's 2:00 a.m. — go to bed!" Alas the worldwide carry-on toothpaste ban means that my hair brush is checked through to Copenhagen, so in addition to the catatonia, I also look scraggly and deranged. A perfect look, in fact, for a senseless murdering spree.
What with the $5 coffee and the $9 wifi, this may rank as the most expensive blog post yet. More later.