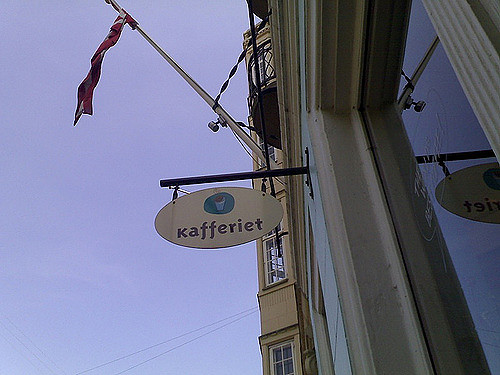 I took the bike out into Copenhagen this afternoon to rendezvous with Nikolaj Nyholm at Kafferiet on Esplanaden and used the opportunity to take my new GPSlim 236 Bluetooth GPS for a ride.
I grabbed a demo copy of Phone2GEarth, paired up my Nokia N70 with the GPS, and started capturing my latitude and longitude every 15 seconds.
The result was a couple of KML files (to and from) that look like this when loaded into Google Earth: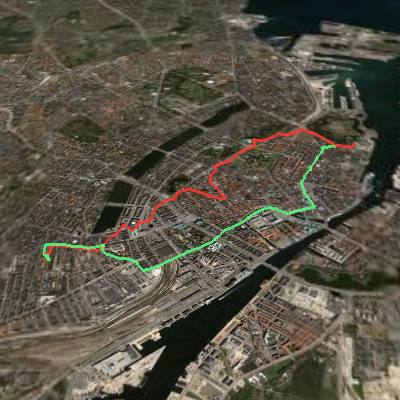 The beauty of the GPSlim is that it's about the size and weight of a box of matches, and it can talk to GPS satellites from the breast pocket of my shirt, thus removing two of the disincentives to everyday GPS tracking, bulk and awkward positioning.
My next step is to wire up an alternative to Phone2GEarth using Python for Series 60 so that I can do funky things with my position information in real time.
Nikolaj and I had a good chat walking around in the sunshine in the park around Kastellet.