In anticipation of the roll-out of routes 2, 3, and 4 of the new Charlottetown public transit system, I've been working on geocoding the new routes, and I've been updating the demonstration page and the source code to match.
The route and stops for the new routes are now in place; I'll add schedule information as the new routes come online. I've done some reformatting to accommodate the multiple routes (still playing with the colour scheme), and I've modified the pop-up boxes for each stop so that they display all of the scheduled stops, not just the next one.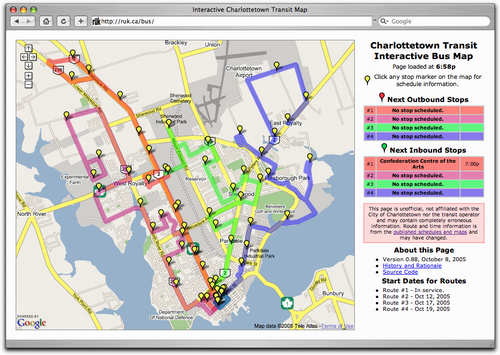 I've also updated the schedule based on some feedback from Trius Tours: Route #1 now stops at the Charlottetown Mall and Wal-mart on all runs.