I've now been archiving Prince Edward Island electricity load and generation data for the last 7 years. Last night at supper time, the Island was consuming more electricity than it ever has before: we reached a peak daily load of 286.29 MW at 5:29 p.m. This tops the previous peak of 285.99 MW, reached January 17 of this year.
There must be some confluence of electricity-consuming behaviour on December 16, as previous yearly peaks were on this day of the year in both 2016 and 2019. Perhaps it's a combination of a sudden plunge of temperatures (and maybe an over-compensation by Islanders, turning up the thermostat in disbelief that winter is happening yet again), combined with holiday lights, and Christmas baking?
Here's a chart showing the peak daily load from January 1, 2013 to yesterday (and here's the CSV file of the data used to generate it):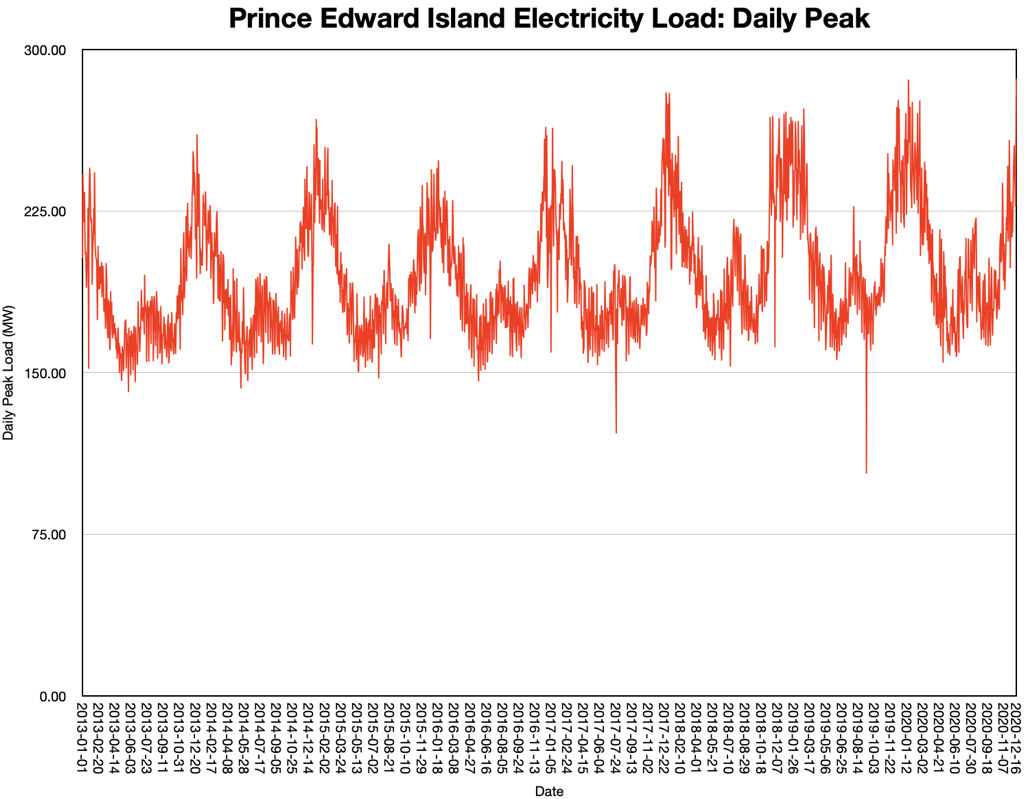 A reminder that if you have an Amazon Echo or other Alexa-powered device, you can ask it things like "Alexa, ask PEI Power for the peak load in 2016" and "Alexa, ask PEI Power for the wind energy."
And if you want to keep your finger on the pulse of electricity load and generation of the Island, pei.consuming.ca is a compact, portable way of doing so.