Peter Mansbridge is doing The National live from Charlottetown tonight. The "anchor desk" is in a U-Haul truck a block from our house: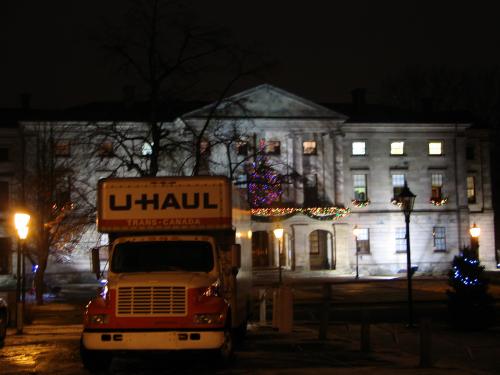 Peter is standing in the back of the truck, which is backed up towards Province House, presumably oriented to obtain the best view. I imagine what we'll see on TV is something that makes Peter look like he's floating outside; in reality, he's under the lip of the truck: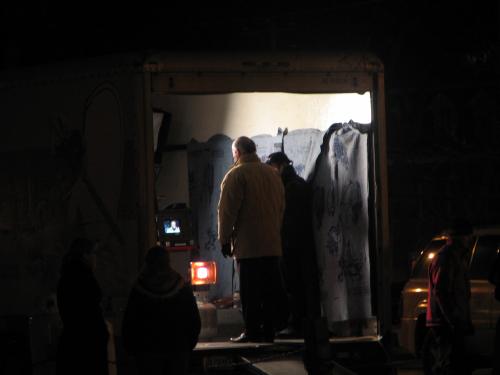 Note the heating system at knee height.
Great George St. between Richmond and Sydney is blocked off to allow cables from a satellite truck that's in front of 180 Richmond St. to wend their way over to the U-Haul: