The U.S. citizen part of my dual-nationality received email notification today that my ballot for the November 2020 U.S. elections was ready for download.
The process started with sending a ballot request form through the mail to the Monroe County Board of Elections; that triggered today's email, which gets me a ZIP file with the ballot, instructions, and a printable envelope for returning it.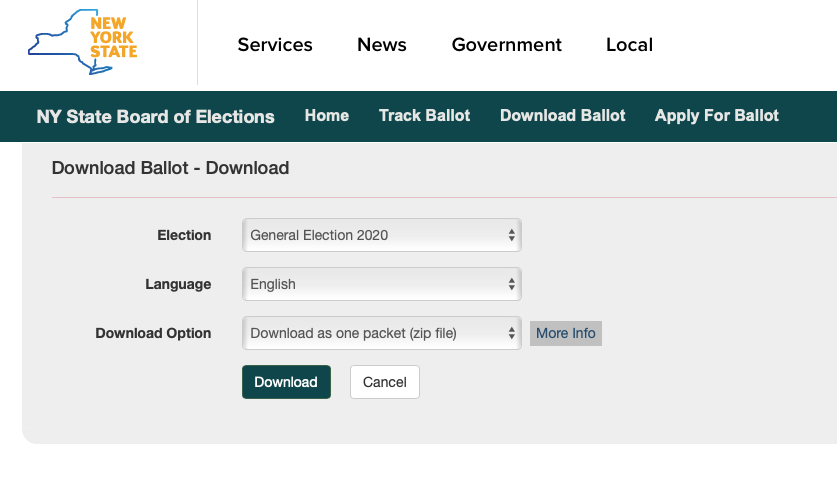 I vote, as I always have, at my last residential address in the USA, the apartment I lived in when I was born in Rochester, New York. Because I'm a non-resident elector I'm eligible to vote for President and for Representative in the New York 25th.
Never has voting-by-mail been such a topic of public conversation as this year; I'll be sending my ballot off in the mail tonight to ensure it gets to Rochester in plenty of time. My envelope sports two stamps from the Canada Post Medical Groundbreakers series: the James Till and Ernest McCulloch stamp and the Julio Montaner stamp. Because, you know, science.