During my year at Trent University I made the acquaintance of a fellow student, David Kennedy, impressive for his intellect, his creativity, and his well-resourced shoulder bag.
David set out to direct a production of Antigone in the spring of 1986, and I offered to make this poster, using a concept he came up with. This is what resulted, the first piece of real design work I ever did: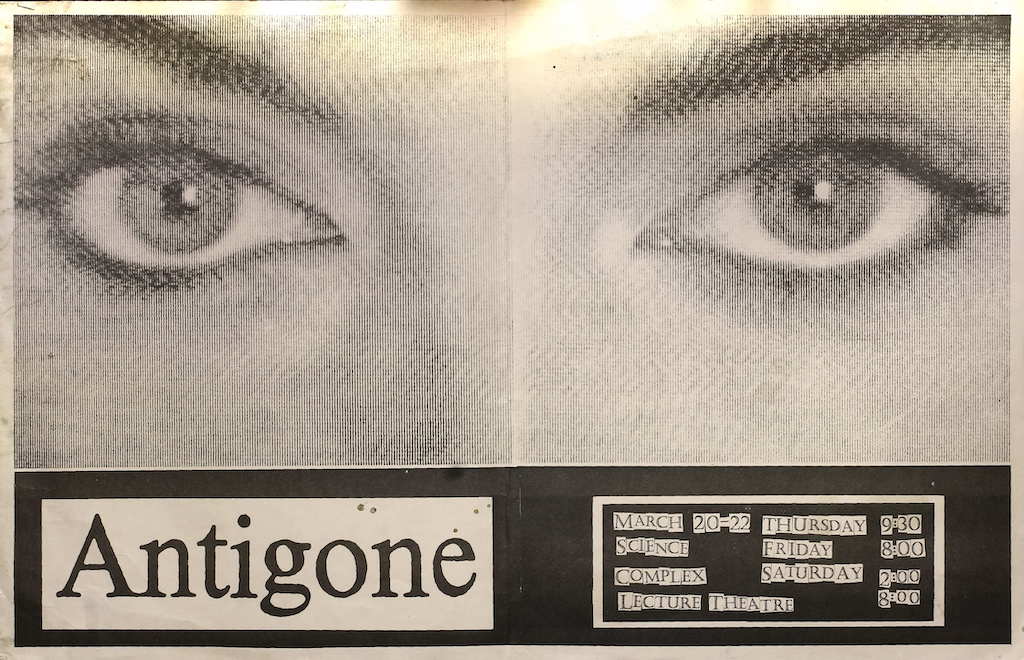 It was an arresting production, if memory serves, and the first piece of theatre I'd ever voluntarily attended. It was reviewed in Arthur (the Trent student newspaper) the following week, something I was able to find thanks to the diligent work of archivists at Trent: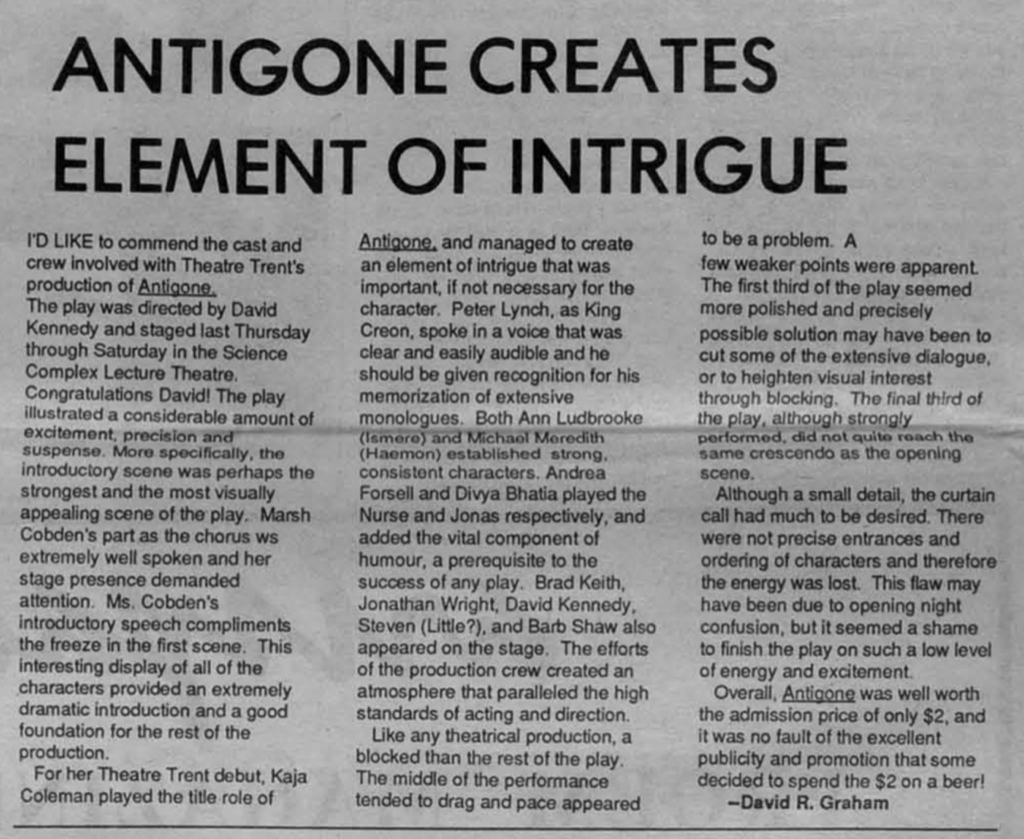 There are many names in that review that I recall; Marsh Cobden, for example, went on to own 425 Stewart Street in the years after it was occupied by a rabbit's nest of friends of my acquaintance. I lost track of David Kennedy over the years; I wonder what became of him.
I loved making that poster; it's not an exaggeration to say that inspiration I got from crafting it led me to cultivate an interest in the graphic arts, which led me to work in newspapers and, ultimately, on the web.