The CBC had Navius Research analyze the platforms of the four major federal political parties in this month's election "to project the impact of each party's climate policies."
Here's the chart that says it all: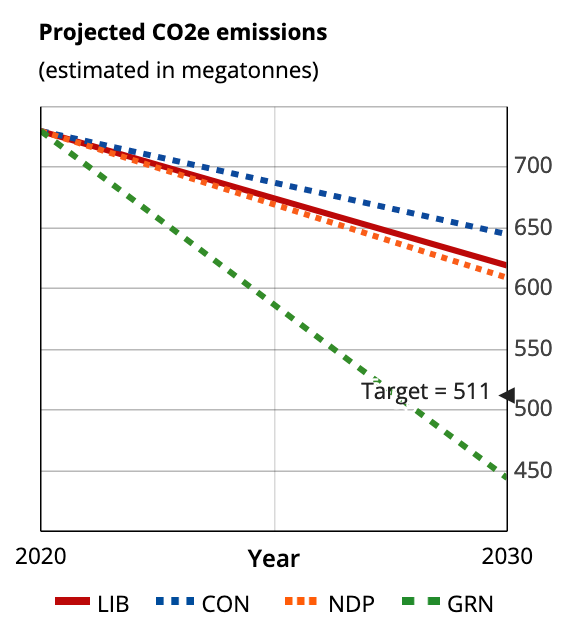 Only the Green Party has a plan to reduce CO2e emissions to a level will surpass Canada's (already unambitious) target of 30 per cent below 2005 levels by 2030.
While GDP is a blunt instrument for measuring population health, those that would fear an economic collapse from the Green plan can be reassured by the study's conclusion about the Green plan's impact on the economy:
"When I look at that GDP data I'm actually pretty reassured," said Carter. "I mean even the Greens have what we've been calling the most radical policy here. They are not bringing us into recession. This is not a recessionary picture at all."
(If you want to talk to Green Party leader Elizabeth May about the Green plan, she'll be at the Charlottetown Farmer's Market tomorrow morning).