We opened the door at 100 Prince Street this morning to find a lovely pumpkin sitting in the vestibule: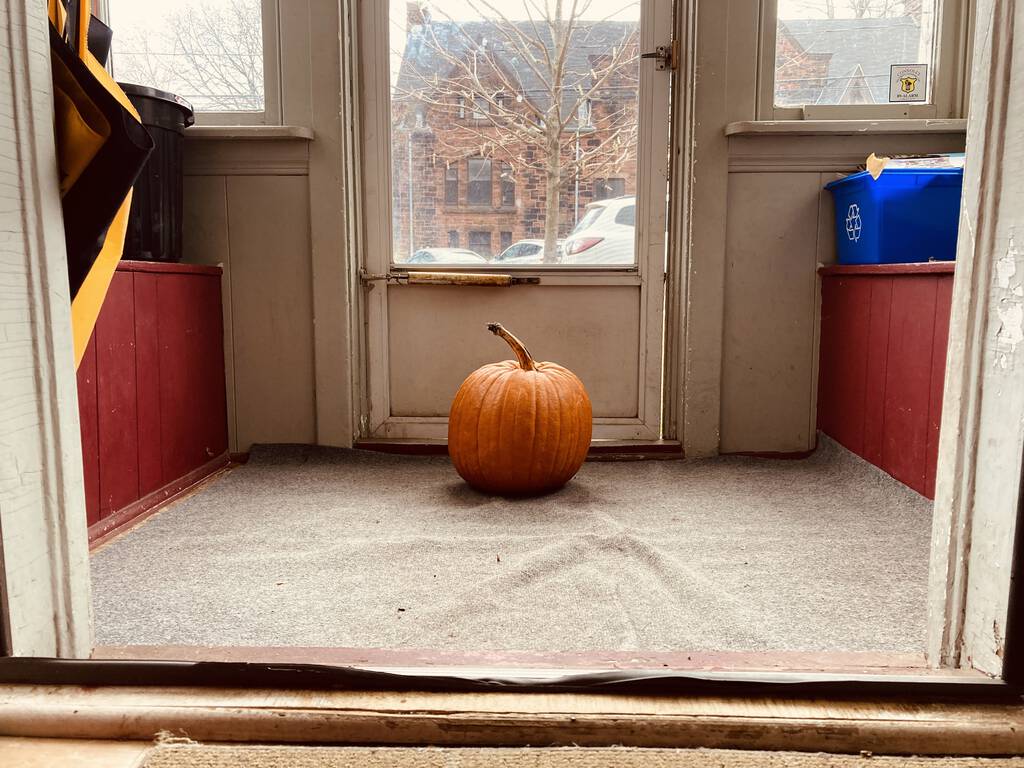 Where might this pumpkin have come from, I asked myself. We are lucky to be the recipients of all manner of interesting things left by friends in the vestibule: books, mustard pickles, bicycle seats, Christmas ornaments, sponge toffee. But a late-season pumpkin was a new one.
Then I remembered that our doorbell is all-seeing and all-knowing, and would have record of the pumpkin delivery. And it did:
So it was late nite hooligans!
But kindly hooligans: those of an earlier time, with a meaner bent, would have smashed the pumpkin on the stoop, but these midnight pumpkineers simply left it, intact, for us to turn into pie.