I've never owned a microwave oven. It's really the only thing, other than smoking, that I absolutely forbid in our house.
Why? I don't understand how they work, and however it is that they do work seems to defy all logic. I suppose "electricity" is no less mysterious, and thus my suspicions should extend to regular ovens too. But they don't. At least regular ovens got hot. Which in my book is a necessary requirement of anything that's going to be doing the cooking in my house.
Of course this has caused others in my house some degree of hardship — no baby bottles were microwaved, no chicken breasts get quickly defrosted, no quick popcorn-in-a-bag for us.
It's been mostly a lonely, irrational obstinacy that's kept the microwaves out all these years.
Until today, when I spotted this sign on the wall of The Courtyard, a coffee shop on Locke Street in Hamilton: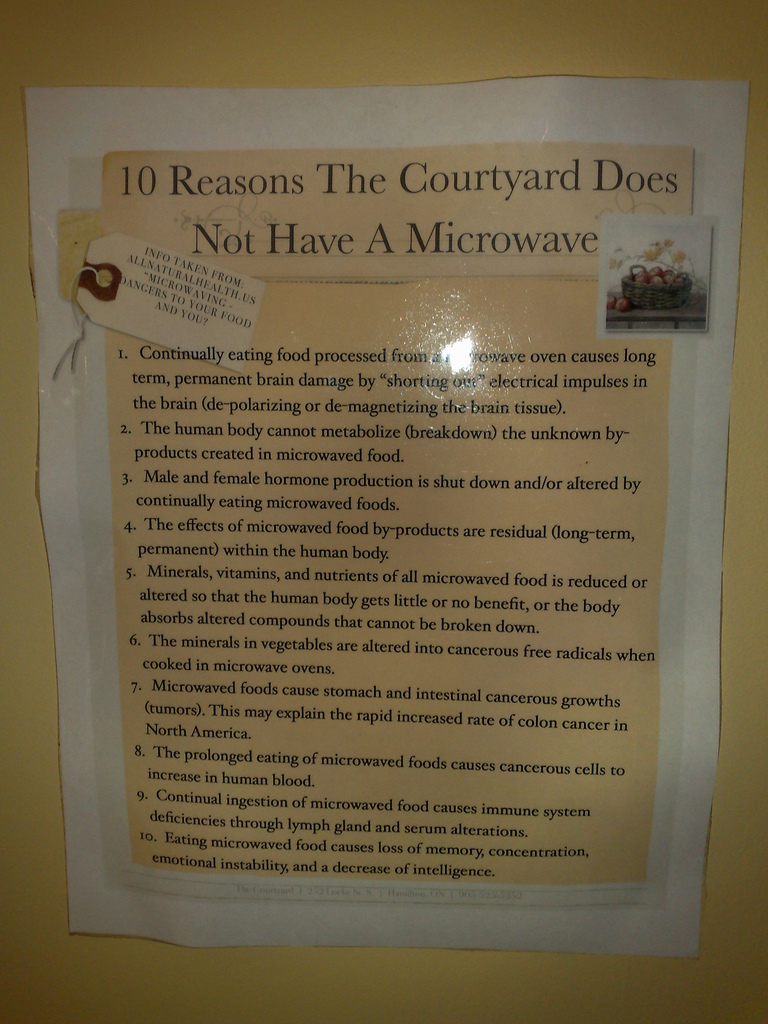 The sign makes reference to Dangers of Microwaving, which is a much more complete list of anti-microwave reasoning. I don't know enough about the science of microwaves to be able to judge the truth of what's written there, and it may be all drivel. But as it bolsters my until-now-knee-jerk anti-microwave stance, I welcome the help.