On August 6th, Derek Martin and I will transform ourselves into The Ruk City Racers to enter the Race About Charlottetown, an The Amazing Race-style event in support of the Kidney Foundation of Canada. Here's our (totally awesome) team photo: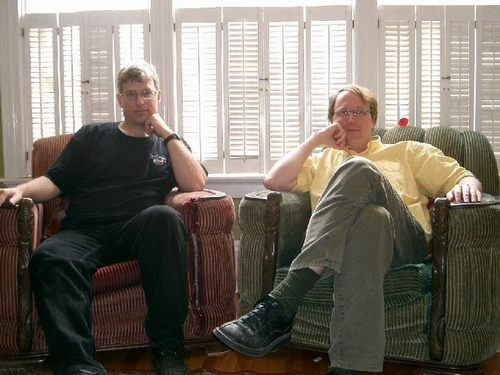 Do we not look trim, fit and ready to race around the city and eat worms for charity!
Word on the street is than Dan James and Nathan Frederickson are entering a team as well.