A small item on the front page of The Guardian from March 16, 1916 concerning the application for divorce of Major Hamilton Gault being denied by the Senate.
Follow this thread and you end up learning about a fascinating person; even just the story of the divorce – which he eventually secured – is compelling.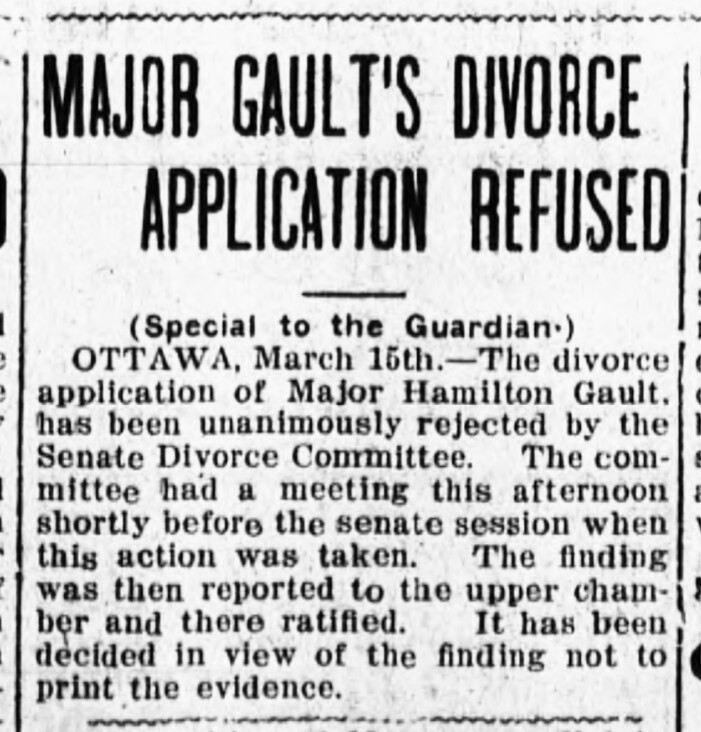 Postscript: Gault's first wife, Marguerite Claire Stephens, the other party to this application for divorce, went on to remarry; her second marriage was to Count Luigino Falchi, an "Italian war ace."
That marriage too ended in divorce, and after Stephens' death her estate was disputed, as reported in the September 29, 1931 edition of the Montreal Gazette.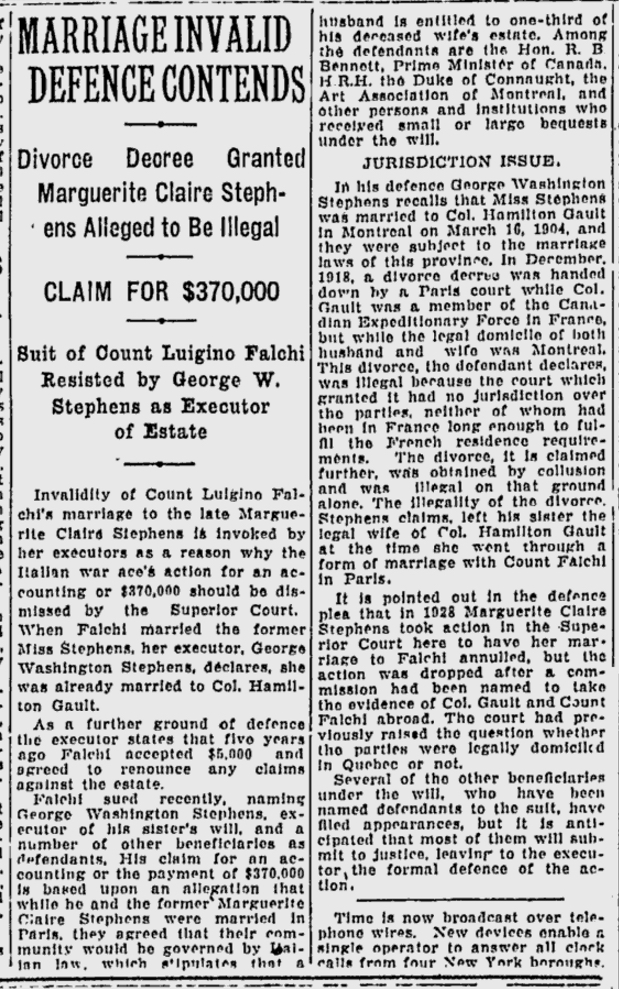 The case, wherein Stephens' ex-husband Falchi sued the executor of Stephens' estate for $370,000 based on his assertion that, under Italian law, he was entitled to this after their divorce; Stephens' estate responded that, because Stephens was never legally divorced from Gault, her marriage to Falchi was invalid, and therefore he was not entitled to compensation. The case was successful, and the estate was ordered to compensate Falchi.
Stephens' executor appealed to the Supreme Court of Canada which dismissed the appear in June of 1938 with costs, ruling that the Falchi-Stephens marriage was legal.