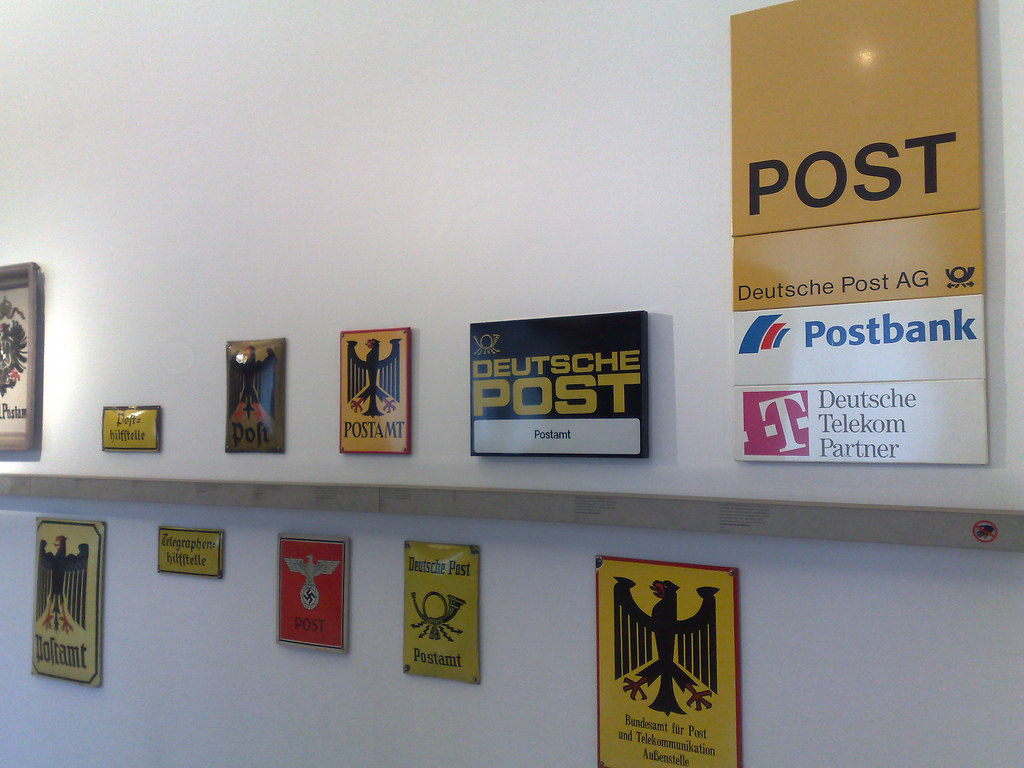 Oliver and I packed very light for our trip to Europe: just a single small backpack each. I've never regretted traveling lighter, and this was no exception: we were a lean, mean travel machine unencumbered by the need to check bags anywhere, and able to ditch our bags in railway station and museum lockers when it was convenient.
One downside to the super-light-packing lifestyle, though, is that there's no room at all for things you might acquire on the road. This became a problem only when we reached do you read me?!, a wonderful magazine shop in Berlin. By the time we left I was €60 the poorer and lugging around a cloth bag full of magazines.
So our next stop was the Deutsche Post retail outlet on Torstraße, around the corner near Rosenthaler Platz.
It turned out to be super-easy to mail a box back to Canada. We picked the medium-sized box from the package display, and then found helpful Bernd at the counter who guided us through what needed to be done.
First, we had to cast off 0.8kg of magazines, as the lower-rate DHL Päckchen International package could only contain 2kg maximum. So we peeled out a couple of magazine for carrying in our packs.
Bernd then rustled up some bubble-wrap scraps for us to pack the magazines in with, and sealed up the box with packing tape. And we were ready.
Total cost for mailing the box back to Charlottetown, including the cost of the box itself, was €13.90.