Today was the grand opening of Leonhard's Café & Bakery on 42 University Avenue (next door to Shaddy's and Bluenote and just up the street from Beanz) and, of course, I went for lunch. As you might expect there were minor bits of chaos escaping in the customer service — cash register not working right, etc. — but there were seemingly endless numbers of staff milling about being helpful, and the general vibe was cool and efficient.
I had the pea soup for lunch, which came with a couple of slices of hearty rye bread (tasty and hearty):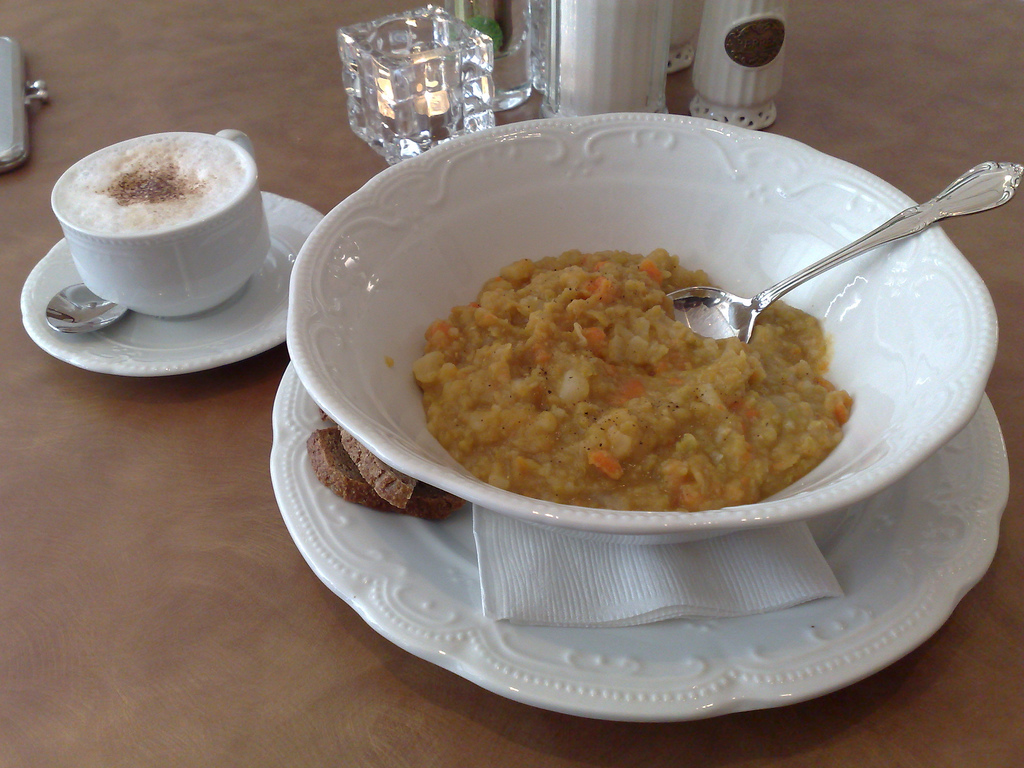 I also had a cappuccino, which was excellent and immediately vaults Leonhard's toward the top of the Charlottetown cappuccino ecosystem.
They've got an intriguingly-bound menu that looks like a small portfolio: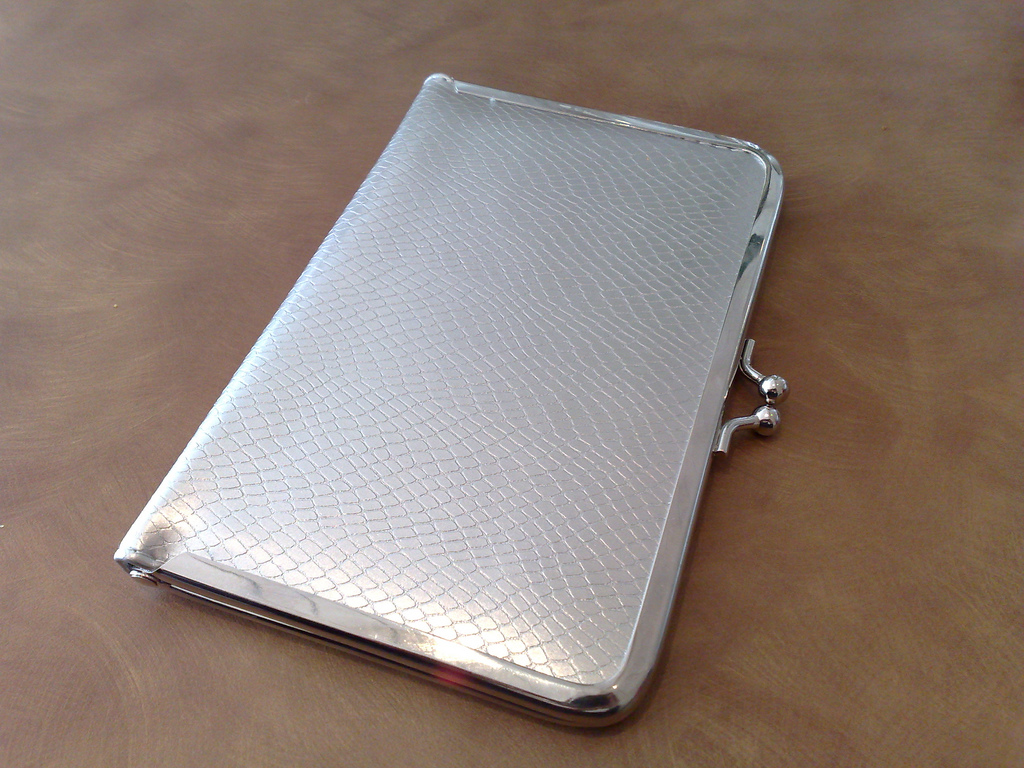 Open it up and find out when they're open (Monday to Friday, 7:30 a.m. to 6:00 p.m., Saturday from 8:30 a.m. to 6:00 p.m., closed Sunday):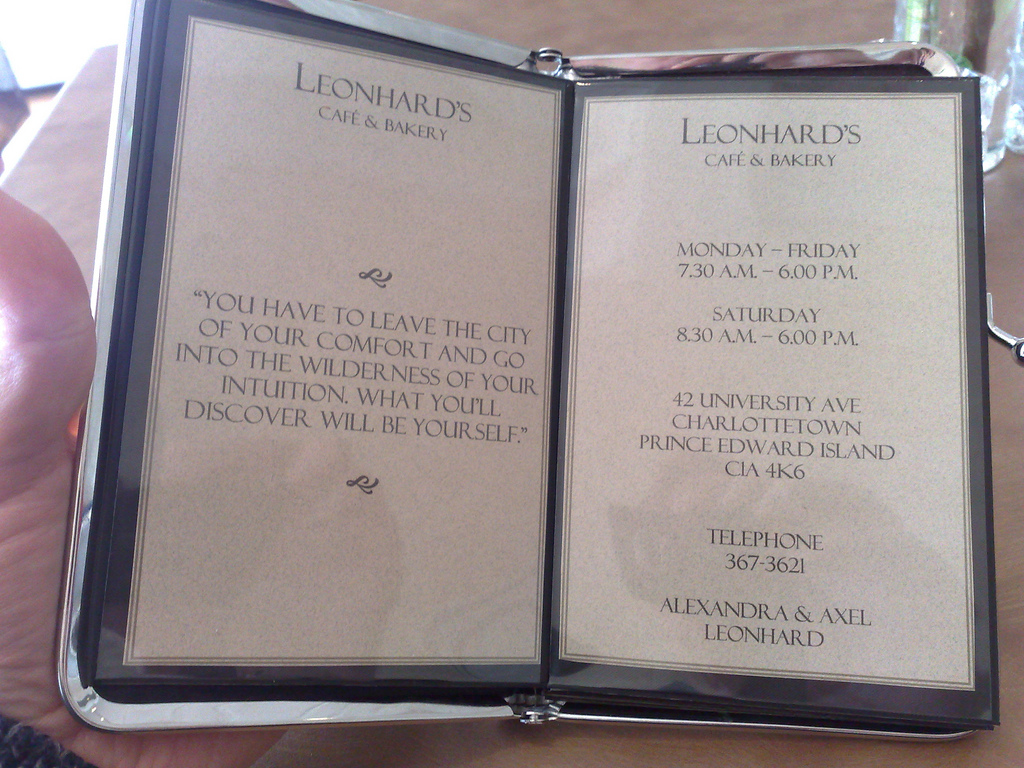 What they have for hot drinks: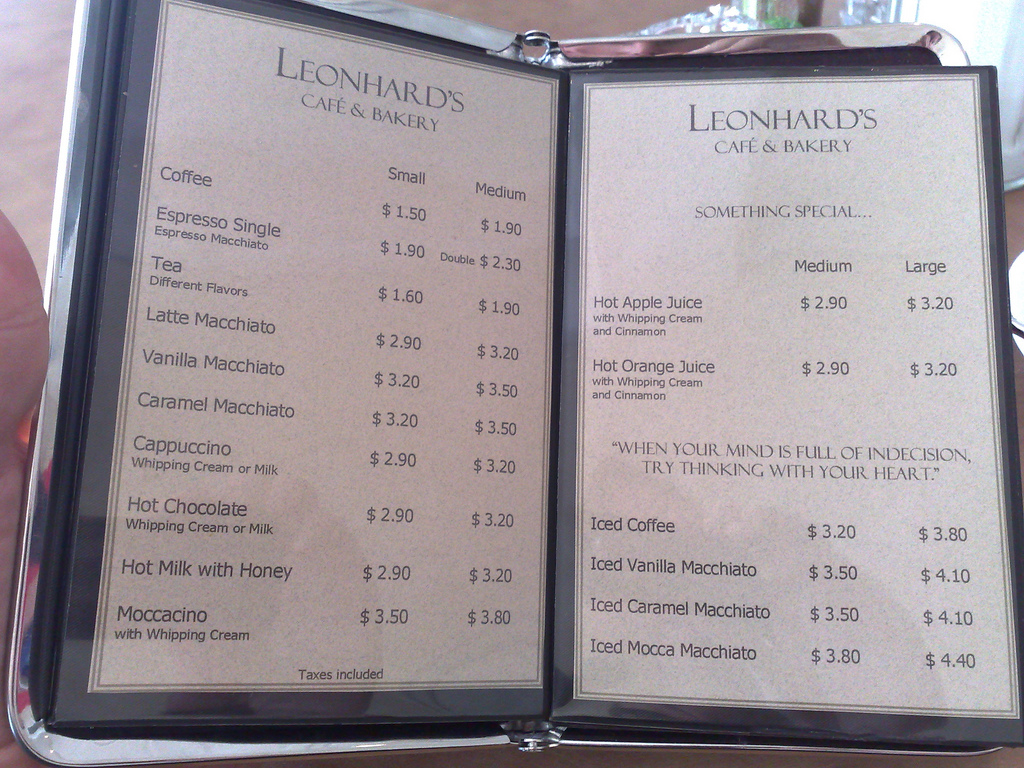 Breakfast (a little heavy on the eggs for my tastes):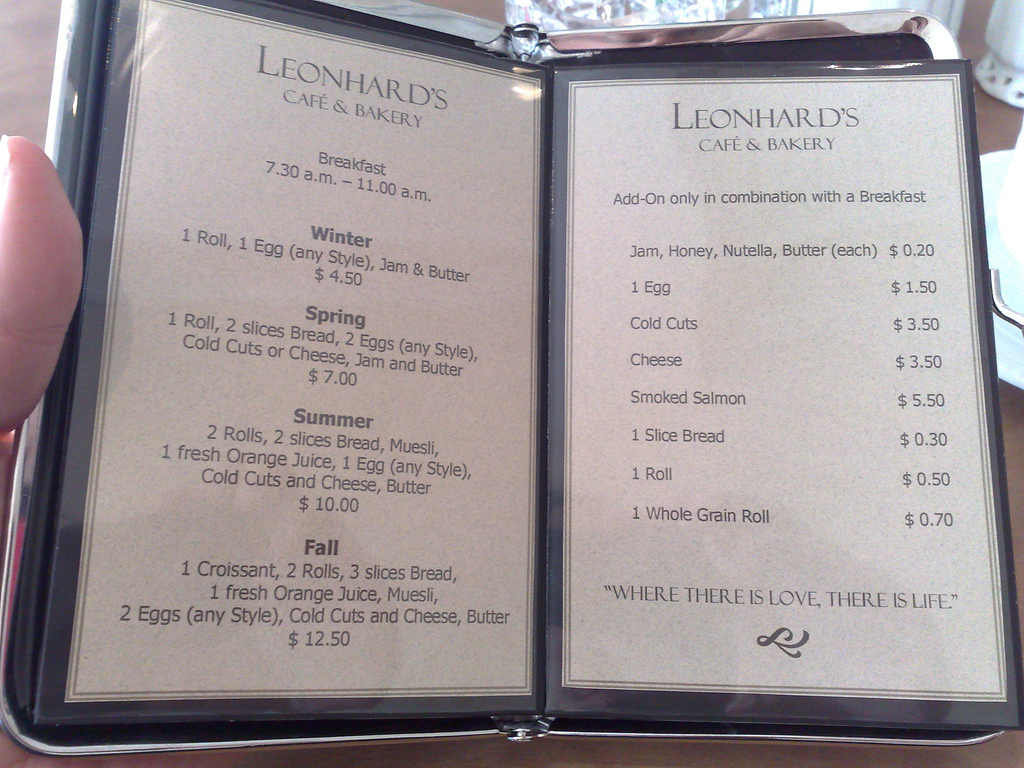 And lunch and cold drinks: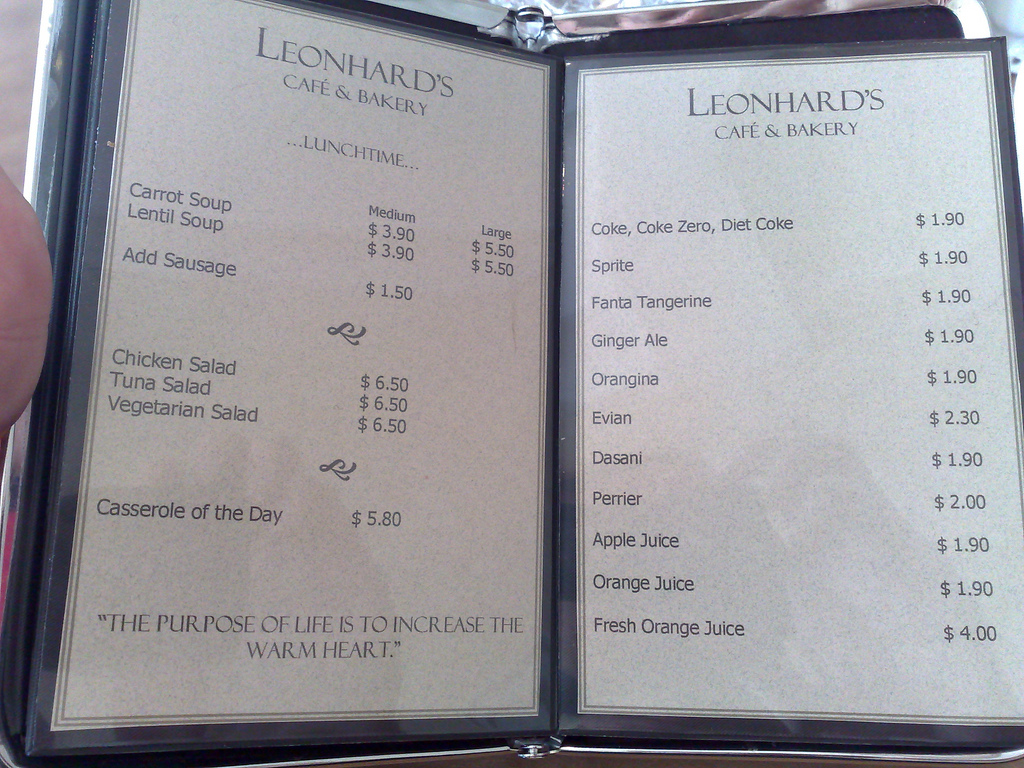 Leonhard's is probably more of a restaurant than Charlottetown deserves; we should count ourselves lucky that Alexandra and Axel, the Leonhards of the name, think we're ready for what they have to offer. That they've set up 3 minutes from my house is a great and unexpected gift.