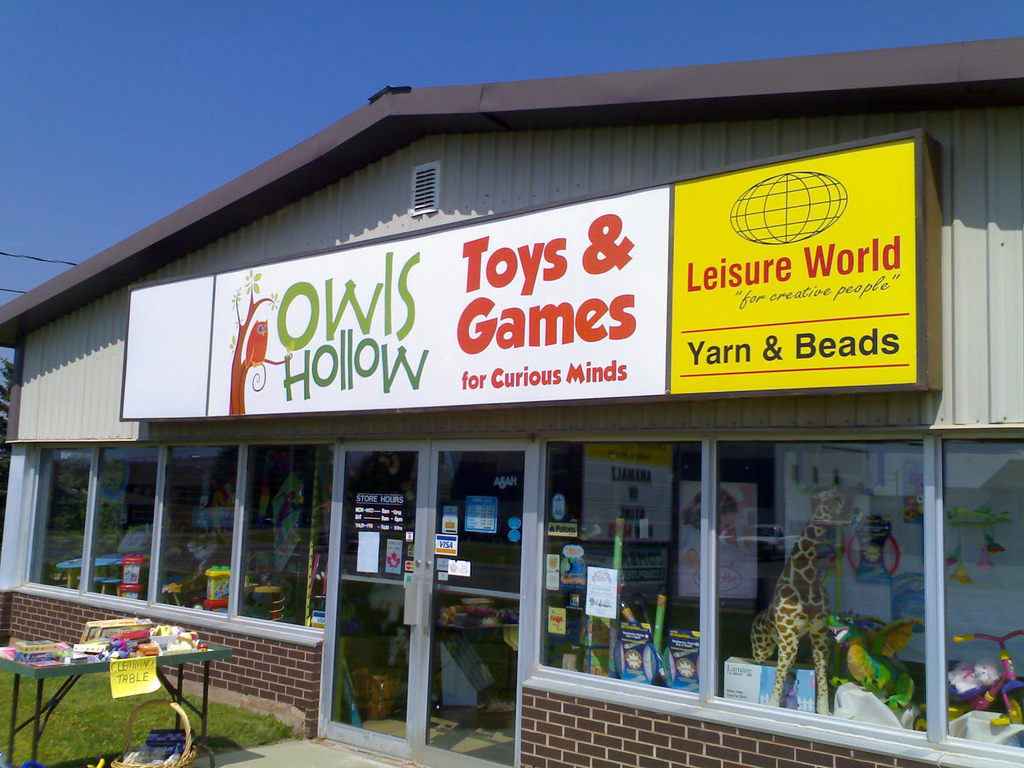 Oliver has a friend — let's call her Violet to preserve her innocence — whose family run Owls Hollow, a wonderful store for toys, books and games on the outskirts of Charlottetown.
To ensure that Oliver doesn't spend his inheritance on Playmobil (and, man, do they have Playmobil), we've imposed a "visit once a month" on trips to the Hollow.
In theory.
But rules being rules, we've been there two or three times this month; this morning was a special trip to introduce my Dad to the wonders of the store.
Every time we've been there "Violet" has had the run of the place to herself, has immediately taken Oliver under her wing and, in essence, given him the keys to the kingdom.
While we civilians are limited to the public areas of the store, Oliver gets an all access pass to the secret back rooms where the secret "in development" toys are kept (one can only assume). A few weeks ago I stood up from a browse through the children's book section to find the two of them holding an impromptu scooter vs. pedal car race around the first floor.
Surely if you're going to be born into a family, being born into the family that runs the toy store is about as good as it gets (I've got nothing against near-shore sedimentology, but, well…). Violet wears the lifestyle of a toy magnate well (she's one of the nicest kids you'll ever meet; she's also a pretty good salesperson); her presence on the scene is going to make it hard to stick to the once-a-month schedule.