Back in 2006 during our stay in Porto, Portugal, Oliver and I visited Livraria Lello, an historic bookstore in the centre of the city. I snapped a photo of the beautiful staircase in the centre of the store: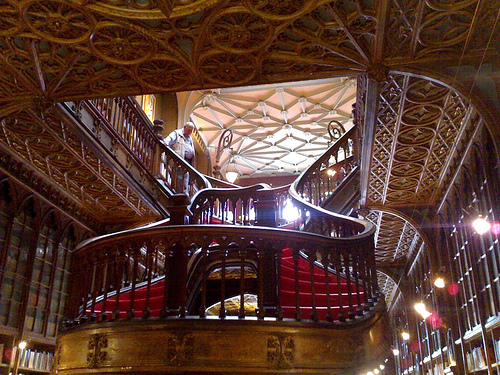 Two years later, The Guardian linked to the photo in Flickr in a story on book shops. Obviously having a photo linked to from The Guardian is a good way to get a lot of people to see it; here is the Flickr graph of views for the last 28 days:

It really is a beautiful bookstore, and if you're in Porto you must stop there.