Somewhere – likely on the excellent BriarPress.org – I read that one way of obtaining ink to use with your letterpress is to ask local print shops for their "so little ink in the bottom of the can that we're going to through it out" cans of ink. And so I did: I asked the personable Shawn at Kwik Kopy – you remember, Shawn – and he generously had the excess ink cans hanging around the shop rounded up for me.
It's a motley collection of grungy-looking ink, but once you scrape off the think skin of congealed old ink off the top, there's enough ink to keep me printing for the rest of my life. And so now I can print in colour! There's several versions of red, a magenta, a very nice blue, and some colours I haven't quite been able to identify yet.
With the new old ink burning a hole in my pocket, I just had to print something this afternoon, so, with the type I borrowed from Holland College on its way back next week, I decided to do a two-colour variation on the business card. Here's the result: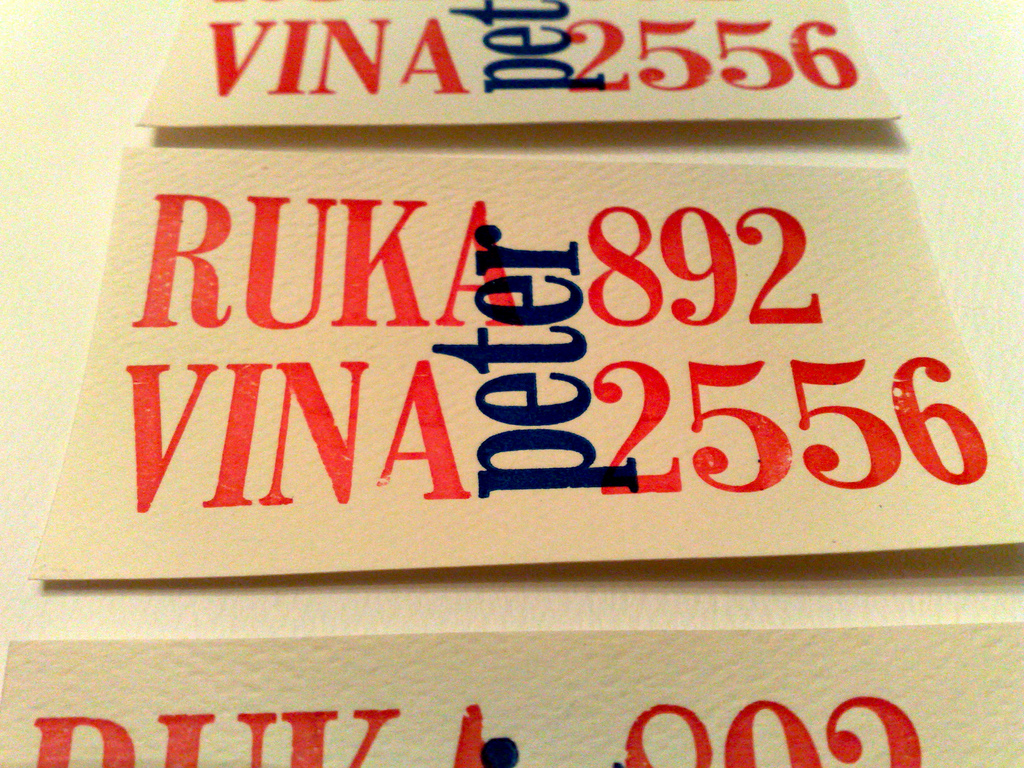 The blue is an especially dreamy ink: it seems to print almost anything with rich dark luscious blueness. Here's just the "peter" printed on a piece of canvas that Erin left in the shop so I could try printing on fabric: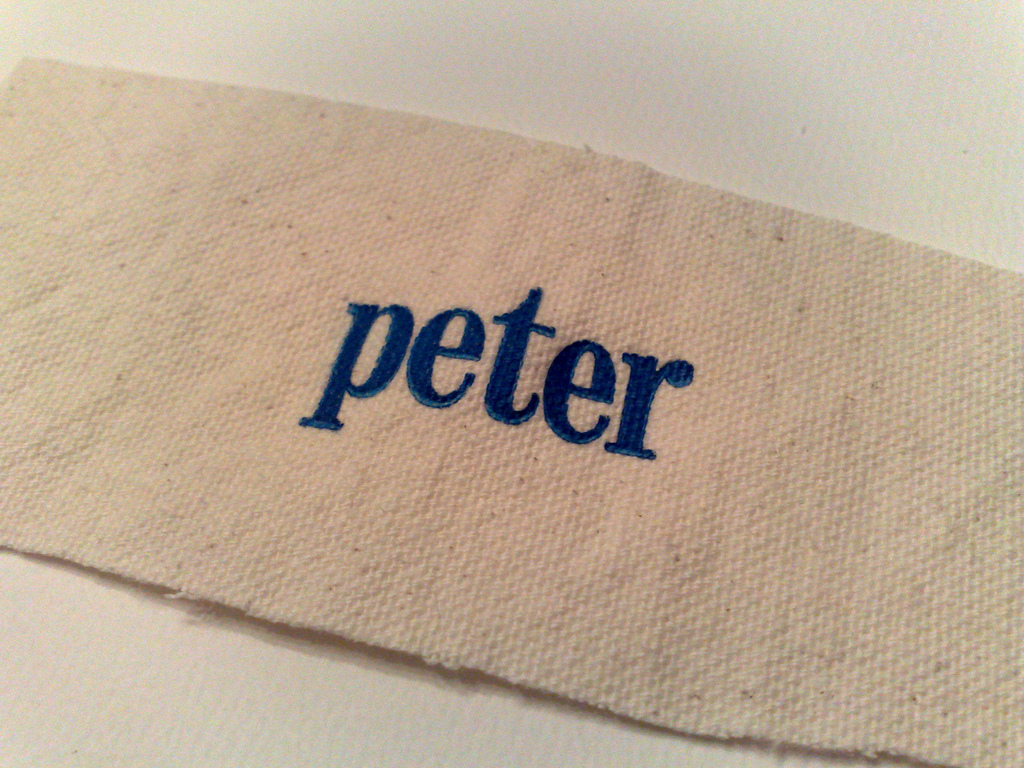 It's time now to start printing things that aren't vanity items or Anne of Green Gables-related. My first real-world project will be printing the raffle tickets for the Prince Street School Christmas Raffle; we need 300 of them, so I'll have tired arms when that job's done. Maybe I'll print them in purple!