Now that Meat Pie at the Landmark Café has an ISBN, I need to send a Legal Deposit copy to the National Library:
The national library collection is assembled through legal deposit and becomes the record of the nation's published heritage. Legal deposit applies to all publishers in Canada, and to all publications in all mediums and formats. Through legal deposit, all materials produced by Canadian publishers become part of Library and Archive Canada (LAC)'s collection and are available for public consultation and use.

Once a publication is received, a description acknowledging the contribution of the publisher is entered into LAC's online catalogue, which can be accessed by all Canadians in the comfort of their home. 
So I printed a copy specifically for this (a modest effort than it might be otherwise, as my letterpress printing skills haven't graduated to texts of this length yet) and bound it together using the technique I learned from Jennifer Brown: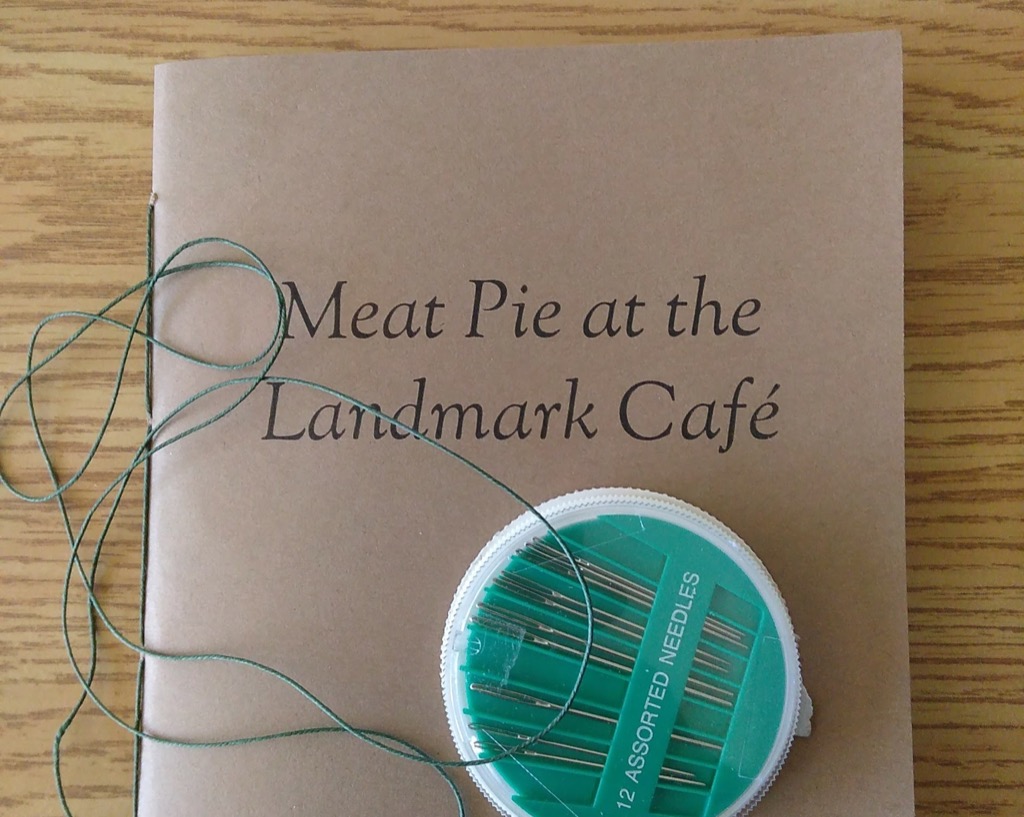 Next, I filled in a Publication Submitted to Legal Deposit (Monograph) form. I needed to set a price for the book, and so I chose $18 because that's the price of an actual meat pie at the Landmark Café, and it seemed like the book should cost the same thing.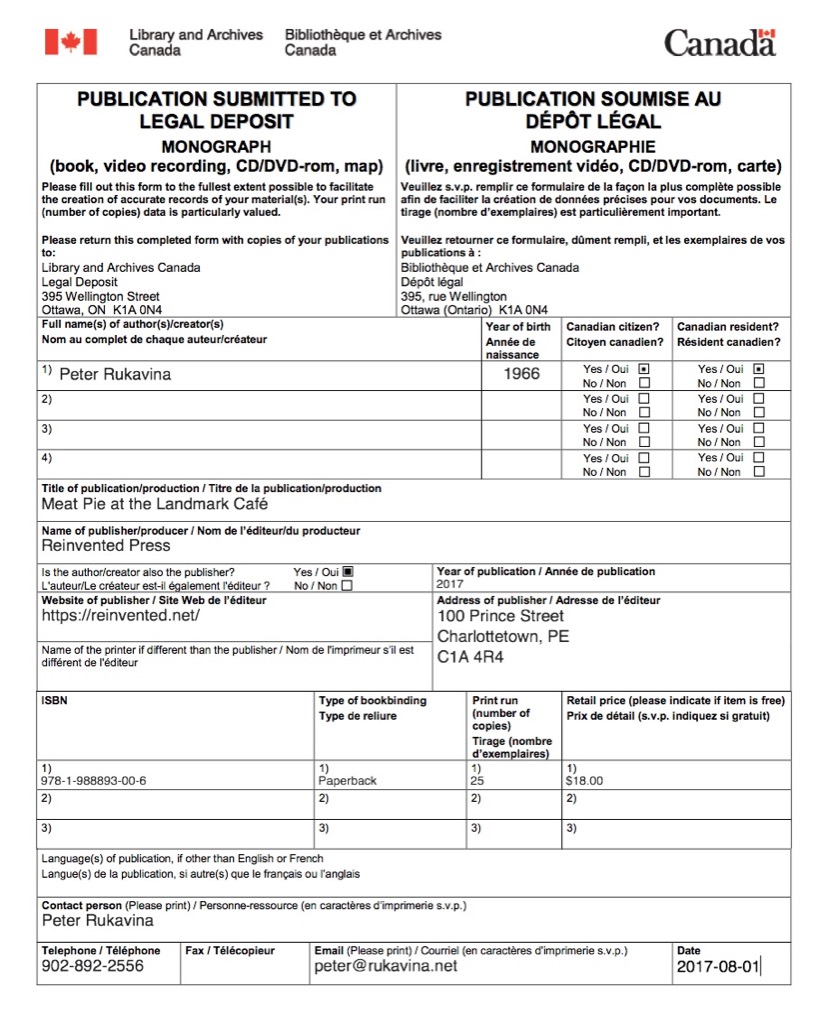 I bundled everything together in an envelope, and it will go out in the 5:00 p.m. mail, off to live its new life as part of the "nation's published heritage."