One of the novel things to show up in Charlottetown restaurants in the last few years, courtesy of the sudden influx of places operated by Korean newcomers, is the table-side call button. Here's what they look like at the newly-opened Mr. Sushi on University Avenue: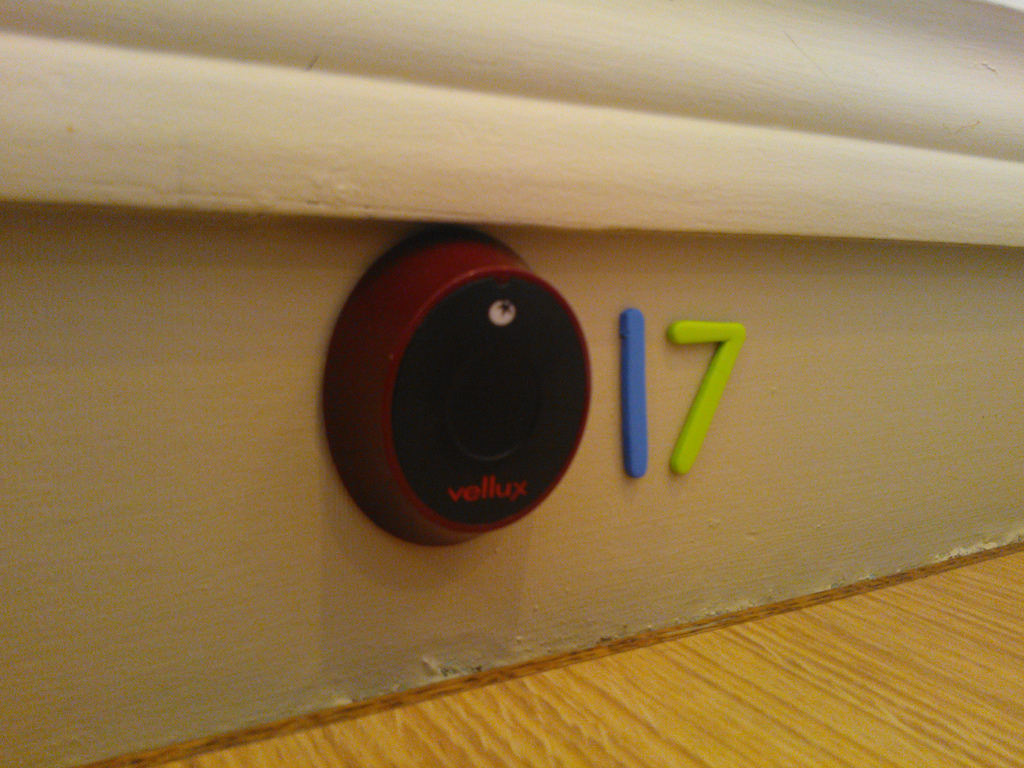 You'll find similar call buttons in Ta-ke Sushi on Queen Street and in Sushi Jeju on Grafton Street.
By all appearances Islanders have absolutely no idea what to do with them: I've very seldom seen anyone use them, and I know from my own family's reaction — "we don't want to disturb them," etc. — there's some hesitation to.
Once you crack through the hesitation, though, they are a great innovation: no more need to wave your arms to attract your server — just press the button. Missing a menu? Or a fork. Want to order some dessert? Or need the check. Just press the button!
For someone like me, for whom vagueness about the social cues and customs is a source of some anxiety, it's a great help. I encourage you to join in and start pressing.
(The Mr. Sushi button system comes from a company called Vellux Wireless Calling Solutions that makes call buttons for everything from casinos to retirement homes).