When we moved into our house on 100 Prince Street in the summer of 2000, the Reid family, from whom we'd purchased it, left a sketch for us on the mantle.
We didn't know anything about the sketch or the artist until this fall: I noticed that it was signed by what looked to be "John MacGillivray," and, on a visit to Brìgh Music & Tea a few weeks ago, I happened to ask personable co-owner Mary MacGillivray whether she might be any relation.
"That's my Uncle Johnny!" exclaimed Mary.
John MacGillivray, it seems, is, among other things, a prolific sketcher of houses, ours among them.
Mystery solved.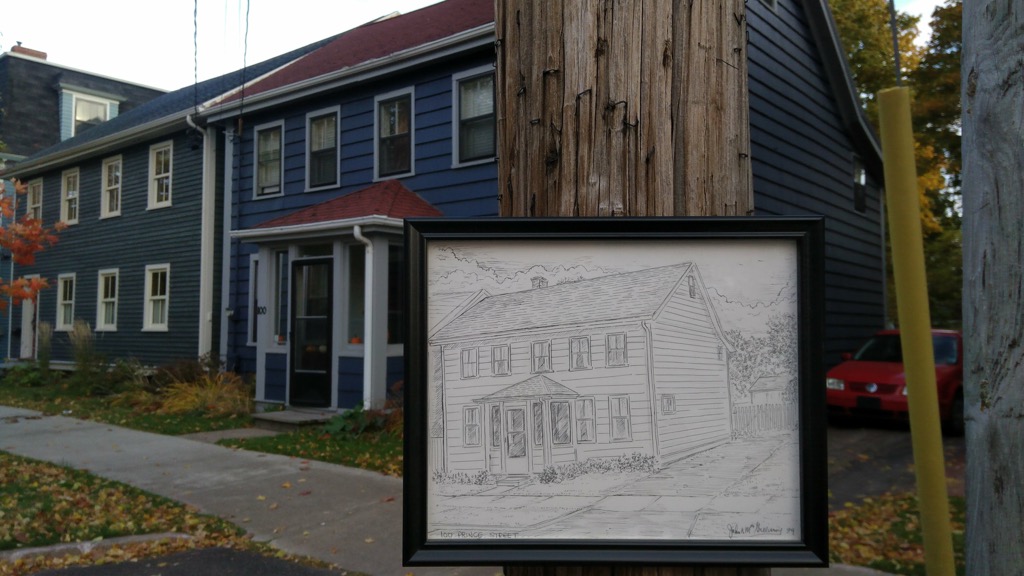 Here's a thumbnail history of the house–minus us, of course, as it was written well before we moved in–that's taped to the back of the frame: