You would think that the Delta Prince Edward, being the largest hotel on Prince Edward Island and thus temporary home to international financiers, rulers, and royalty, would seek to make the best cappuccino in town.
While the presentation was nice — look at that elegant swirl! — and the service was world-class, the cappuccino itself was moribund.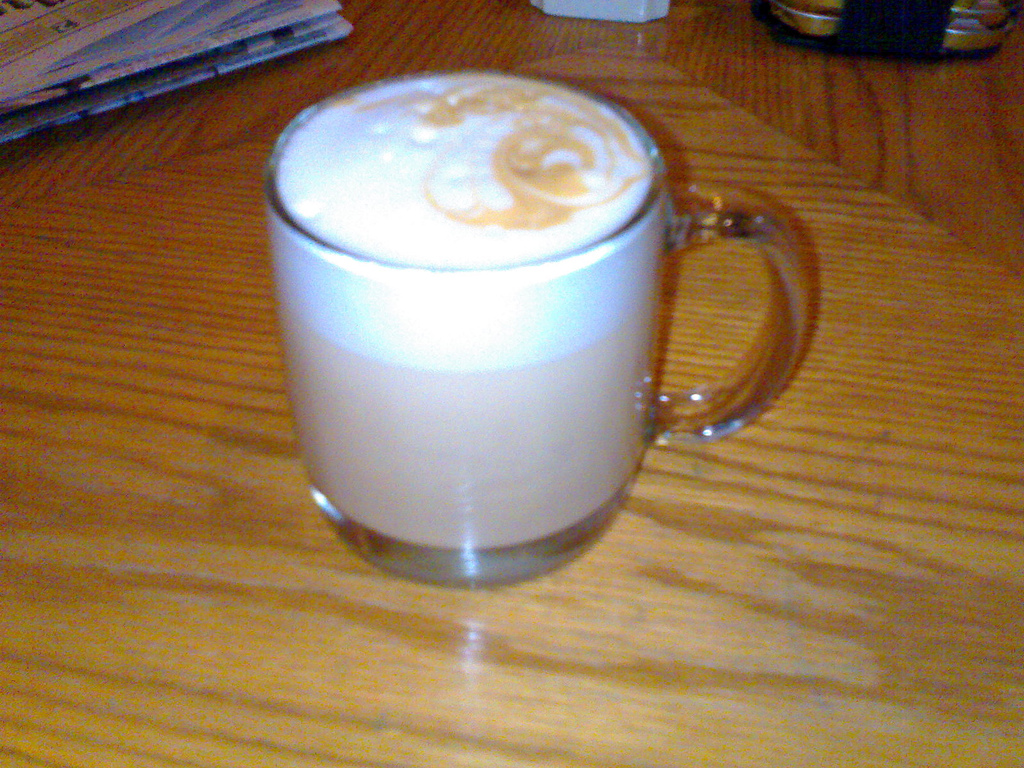 The worst of it was that it was served luke-warm. There was also the deflated foam and the coffee that was bland and tasteless.
If you'd asked me which would have a better cappuccino, tiny Linda's next door or the Delta, I'd have picked the Delta every time. I was wrong. Sorry.