Today's cappuccino stop was Bo's To Go, the coffee shop in the Atlantic Technology Centre. Bo's was once the heart of a strangely pleasant and open public space on the first floor of the building; alas it's been gradually squeezed into a corner as the public space has been converted into private space. So what once was an unexpected oasis is now a cramped corner, made even more claustrophobic by the blaring of "K-ROCK" throughout.
Bo's is the other Island coffee shop "proudly brewing" coffee from Starbucks: yesterday's stop, Mavor's, was the first.
And the results were pretty much the same as at Mavor's: watery coffee with about 25% too much "burnt all to hell" taste on the beans. The foam at Bo's was dreadful and tasteless, and the whole experience was rendered almost completely null and void because Bo's only serves coffee in paper cups, so there was also a faint aftertaste of paper and glue.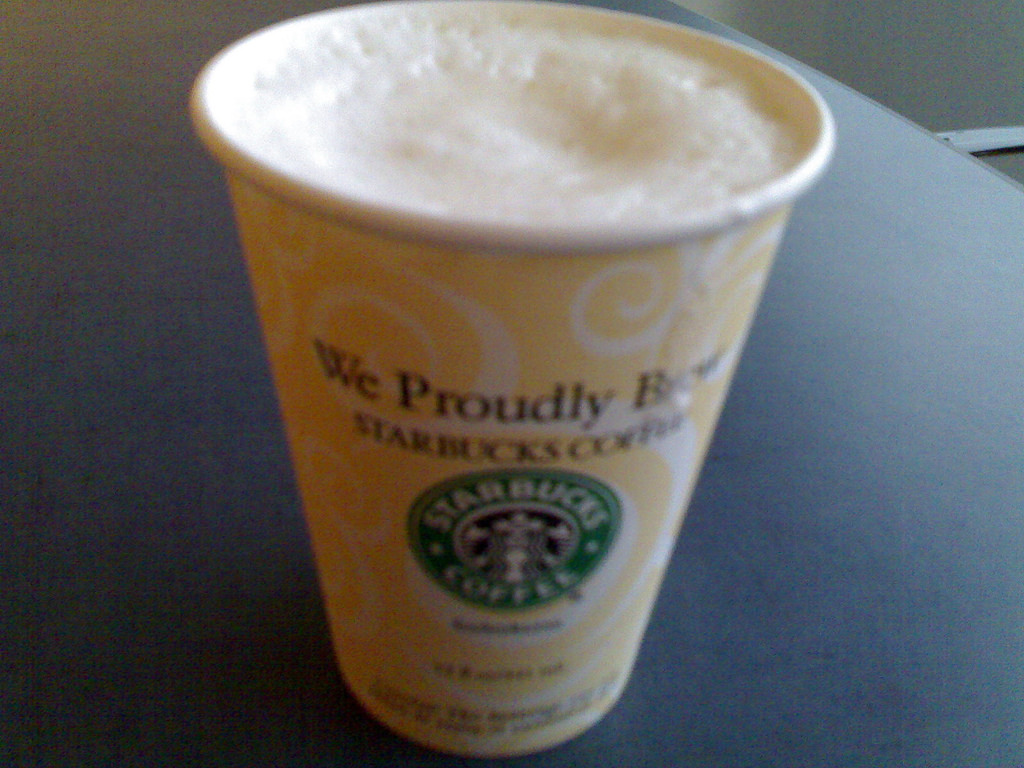 I'll give this experiment another day — and perhaps tack on a bonus attempt at the market on Saturday — but my hopes are not high, and the old iced tea lifestyle is looking pretty attractive from this vantage point. If you have any other suggestions, please pass them along.