It was back to Beanz this morning for cappuccino. Today I specially requested a regular white china cup to avoid this problem.
The aesthetics of the experience were much-improved. Unfortunately I don't have a taste for the Beanz beans.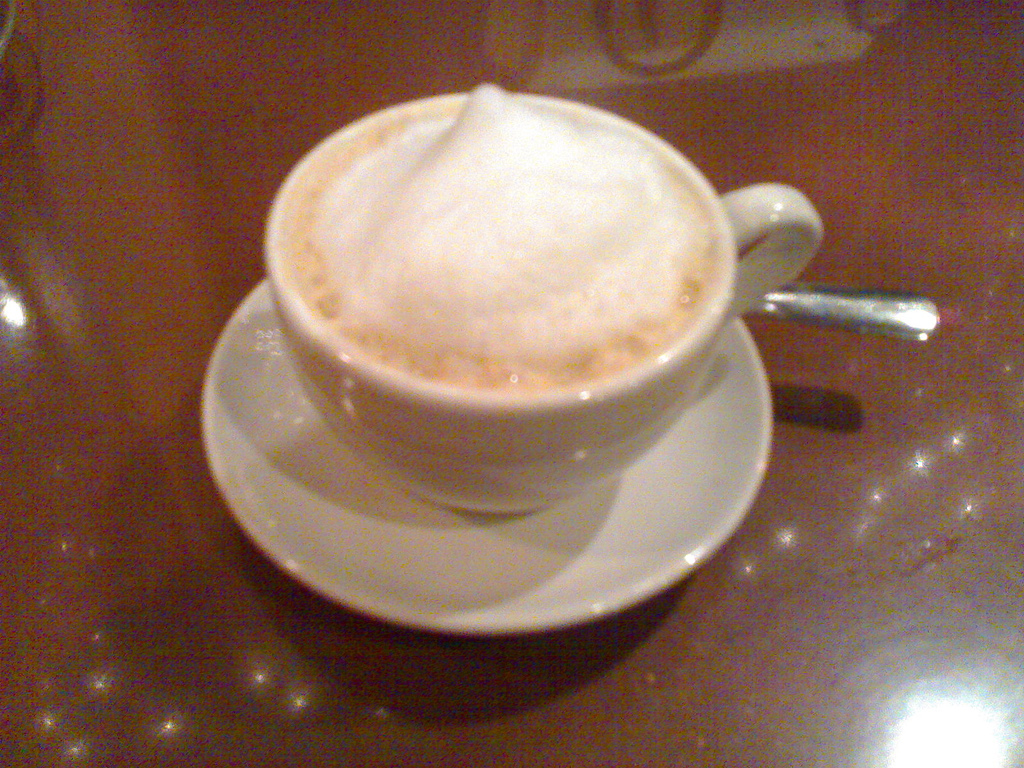 Thanks to the readership for pointers to Just Us Girls and Crema Coffee; I'll sample them on days when a mid-morning cappuccino is necessary.