The Island Grind is Campbell Webster's private-label "don't pay the Timothy's franchise fee" waterfront coffee shop, tucked away inside the bowels of Founders' Hall at the head end of Prince Street. Despite the rather abysmal environment — expect to be pummelled with tourism propaganda, aural and visual — the place is rescued by three things: a delightful staff, a good cup of coffee, and the best signage you will see anywhere: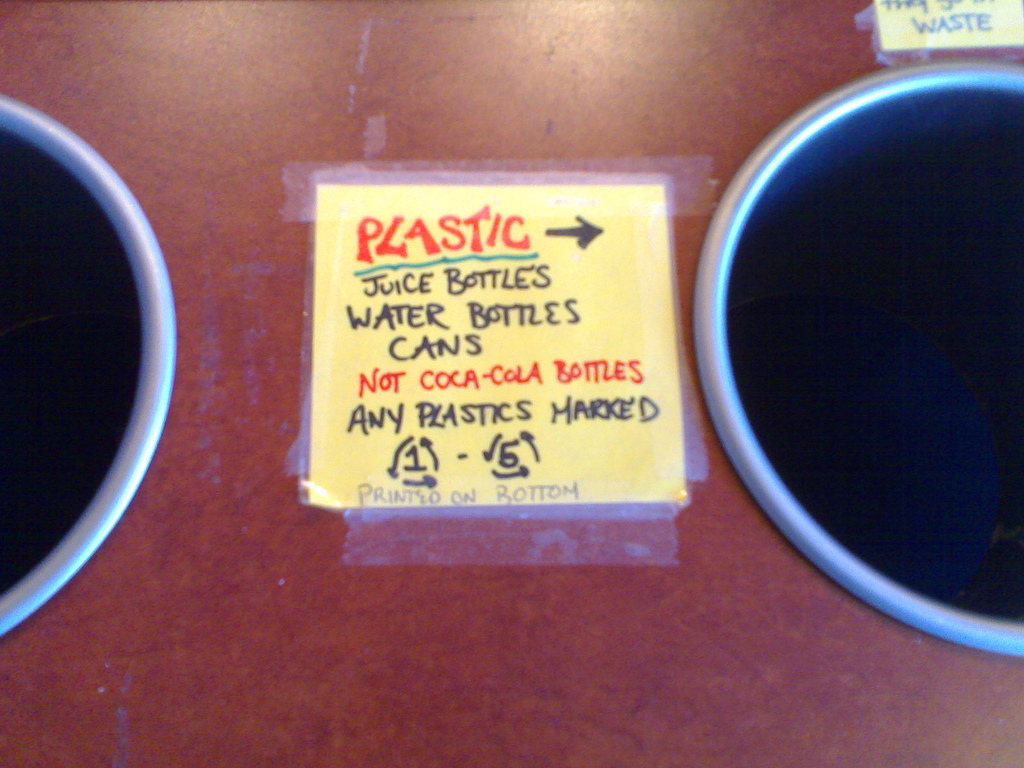 Make sure you take a moment, while waiting at the cash, to look at the staff-intended signage that rings the kitchen. Each piece is a work of art.
I got my start in the business (whichever business it is that I'm in) by making hand-painted signs for the marathon sponsored by the Hamilton YMCA. To the extent that I have a visceral sense of typography it is due to that project (there's nothing like painting a giant foot letter 'M' to get you intimate with 'Mness'). And so I have a tremendous appreciation for those skilled in the arts of hand-lettered-signage. If you share my passion, visit the Island Grind just to experience that.