With VNsea on my iPod Touch I can share the screen of my MacBook running Leopard (which is a built-in VNC server):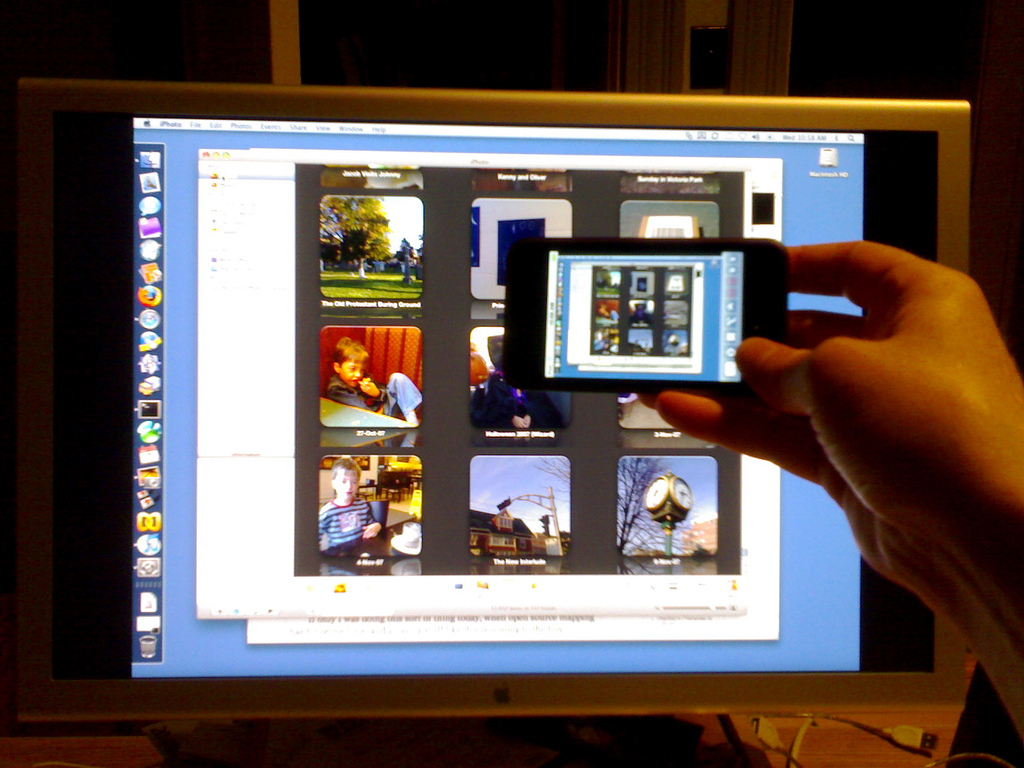 Needed to turn on "Screen Sharing" on my Mac (System Preferences \| Sharing).
Also needed to open the firewall for Screen Sharing (System Preferences \| Security \| Firewall).
Only worked with "pixel depth" in VNsea set to 16.
Wouldn't work with my Cinema Display set to 1920x1200 — had to set it to 1600x1200.
Wouldn't work without a password set on both ends.
Not zippy.