Friend of the blog Ray asked me to increase the intensity of the links in the daily email digest (sign up here).
And so I did.
And I took the opportunity to swap out the photo that appears in the head. And to make a few other tweaks to improve things for Ray's aging eyes (because my eyes are aging too!).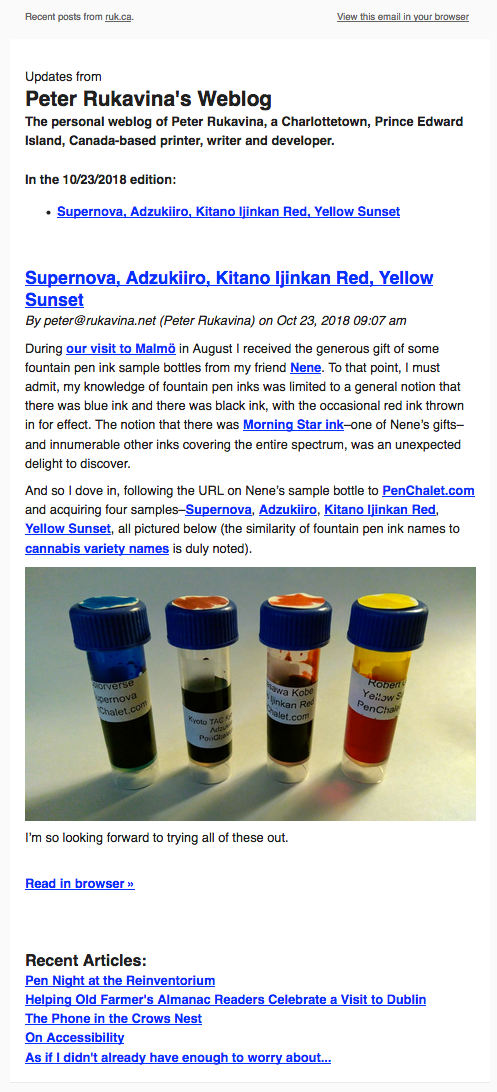 Thanks to Ray for the prompt.