This afternoon, while on a walk around the Dizzy Block with Olivia, I rented a curbside electric scooter from Epic Electric Scooters. It's been years since electric scooters started to grace/pollute/block/enchant the streets of cities around the world; sometimes Charlottetown is early to adopt, sometimes late, and this was a case of the late.
Via the Epic app (downloaded from the App Store in advance), I located two scooters parked in front of the Holman Grand hotel: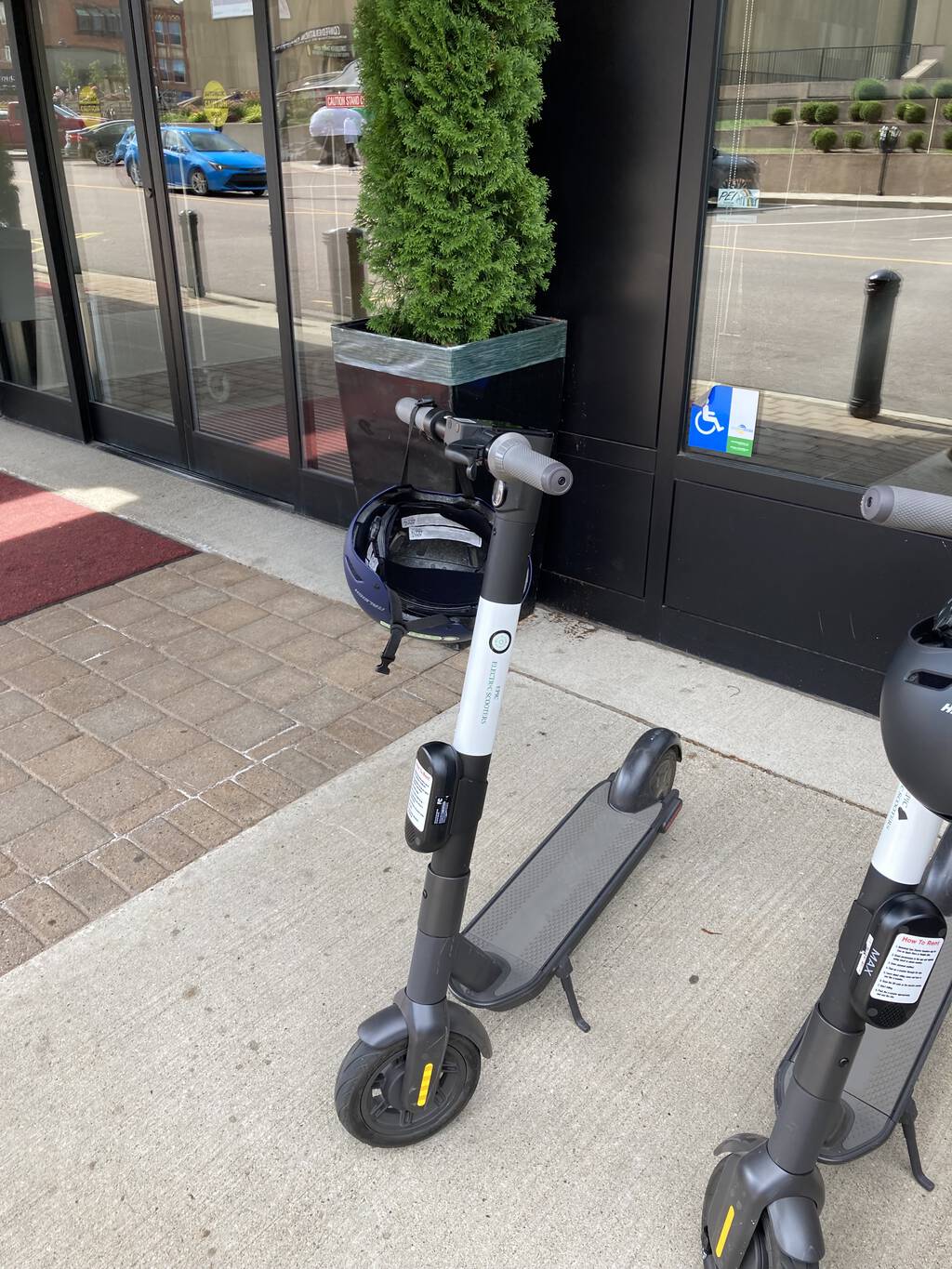 Each had a "one size adjusts to fit all" helmet, which was a must-have for me, as who knew what might befall me, who'd had only a bad skateboard experience 45 years ago to base my abilities on.
Unlocking was as simple as scanning the QR code on the top of the scooter, waiting a second for it to be unlocked, and then taking off.
It seems dangerous folly to unleash untrained, unexperienced newbies like me on the naked streets of Charlottetown, but that's what ensued: I rode around the block, figuring out balance and acceleration as I went.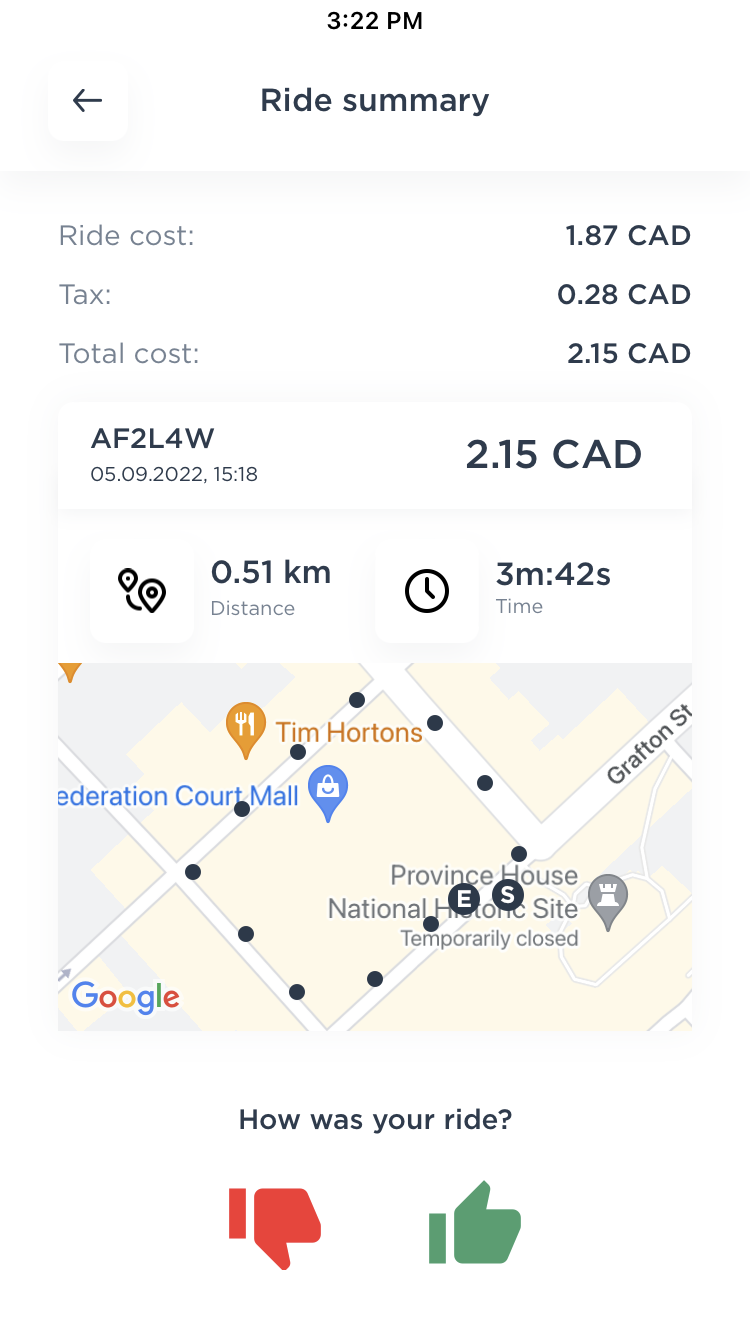 My 3 minute and 42 second, 0.51 km ride cost me $2.15, which was, no argument, a worthwhile expenditure for experiencing what the to-do is about.
On the upside: the learning curve was very low, and I didn't feel at all like I was going to fall off; it was more standup paddle board than windsurfer in this regard. The ride was smooth, and mildly thrilling, and I can imagine that owning a scooter and zipping around town would be lots of fun.
On the downside: it was challenging to make proper hand signals and maintain balance; the potholes of the Dizzy Block, while not epic in their depth, loomed a lot larger with the tiny scooter wheels under me; my credit card company flagged the rental charge as a possible fraud, and shut my card down until I acknowledged that the charge was indeed from me.
I'm not certain where or whether electric scooters fit into the responsible climate-friendly transportation network of the future, but I'm happy we now have the chance to find out in a low barrier-to-entry local way.