Much to my surprise, I realized this afternoon that I have never been to France. I would have thought that somehow in the last 37 (going on 38) years I would have ended up in France, if only by accident. By no, I have never been to France.

I came to this realization after following the link to world66.com's tools for traveller page on Scripting.com.

Here's a map showing the countries I have visited: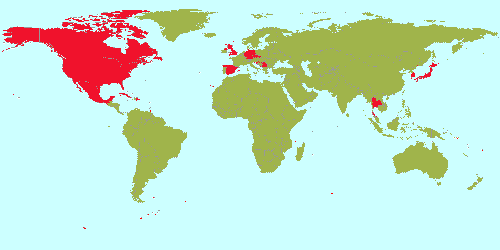 I've got a lot of countries left to visit, and not many years left!

I do better with the US states: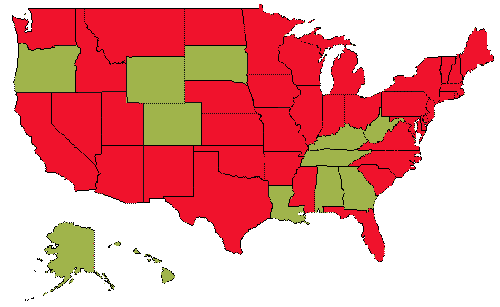 A couple of trips on Southwest Airlines and I could complete my game card.