Hertz's "take any car you want" lottery served me well this time, presenting a shiny red Kia Soul front and centre as we entered the lot. It is a zippy car, pleasantly roomy, with friendly controls.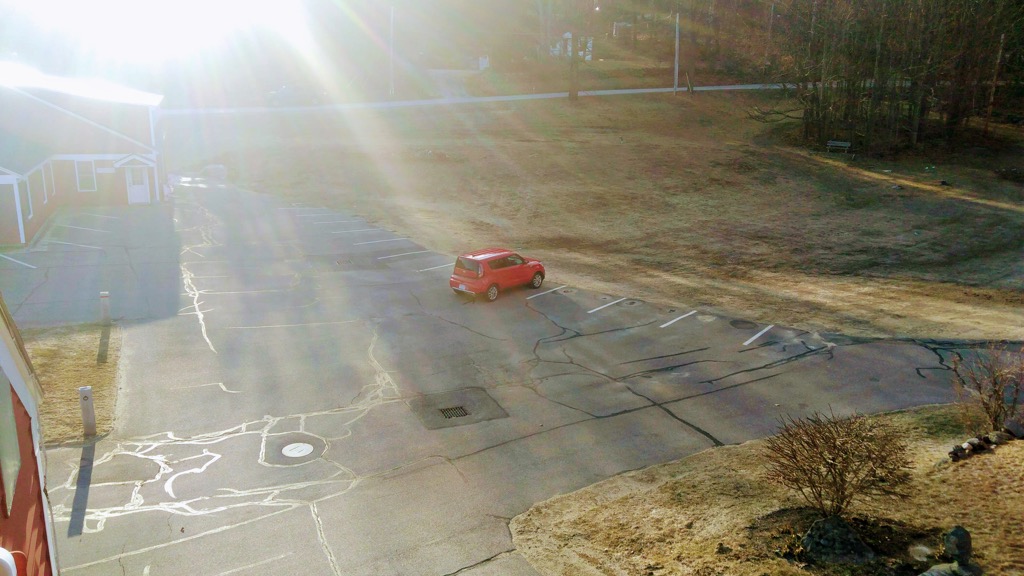 Tonight was a recapitulation of last night: I was back at Pearl for supper, this time with a different crew, all women, all Almanac-affiliated. A delightful bunch. I had oysters again (all Malpeques this time). And chili-grilled salmon again. Same play; different cast.
Earlier in the day I managed to almost miss the lunchtime vision board exercise at HQ, arriving only in the final minutes. So I didn't have a lot of time to execute.
But I conjured some good vision; especially about the shirts and the yellow steering wheel.
And this despite my source material being limited to the AAA travel magazine and an issue of Country Woman.