We've just come out the other end of Hurricane Fiona. The worst of the storm passed through Prince Edward Island in the early morning hours of Saturday, September 24.
Inspired by a blog post from Matt Webb about monitoring CO2, in mid-summer I purchased an Aranet4 CO2 monitor and placed it on my desk in my basement office at St. Paul's Church Parish Hall: I wanted to get a sense of the CO2 in the not-very-well-ventilated workspace.
I dropped in at the office this morning and downloaded the data for the past week into my phone. The device measures not only CO2, but also humidity, temperature, and pressure.
As expected, the lowest pressure of the last week was 5:39 a.m. on Saturday, at 960 hPa: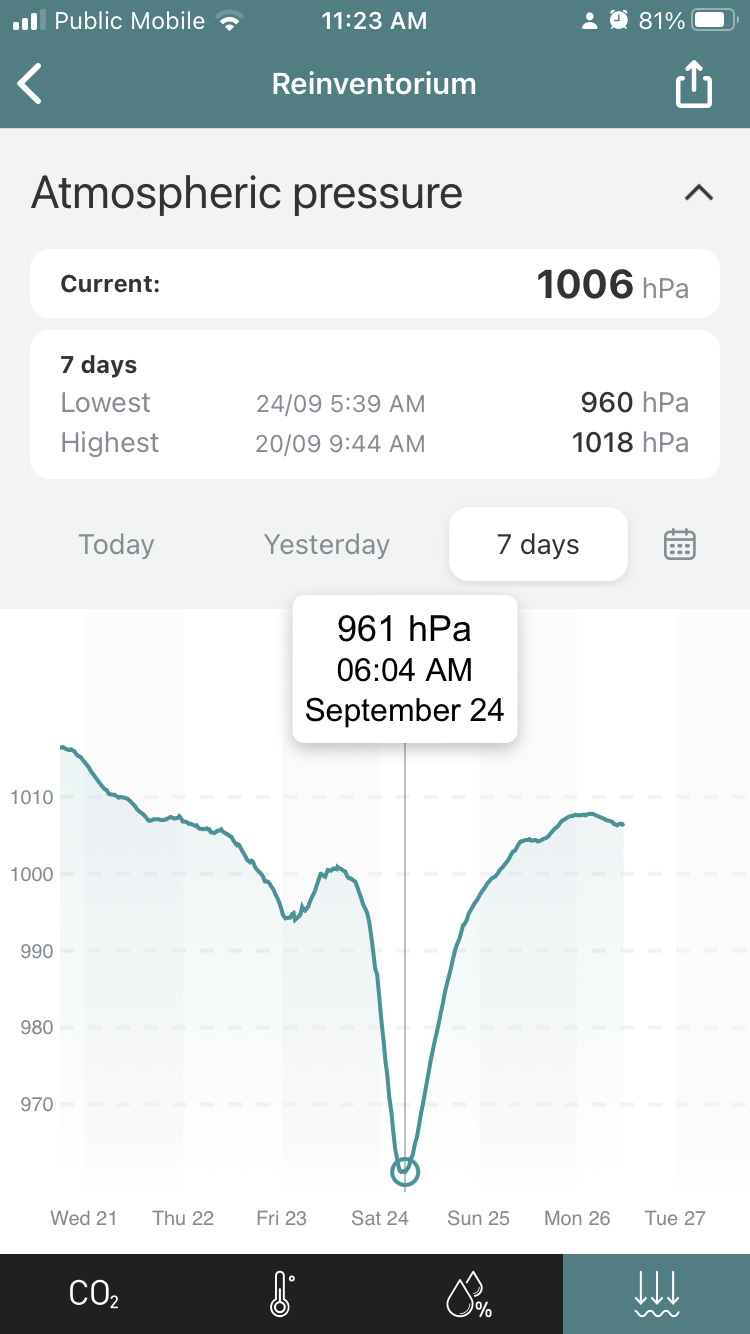 What I find interesting, is that this was coincident with the highest recorded CO2 on my station, 2432 ppm: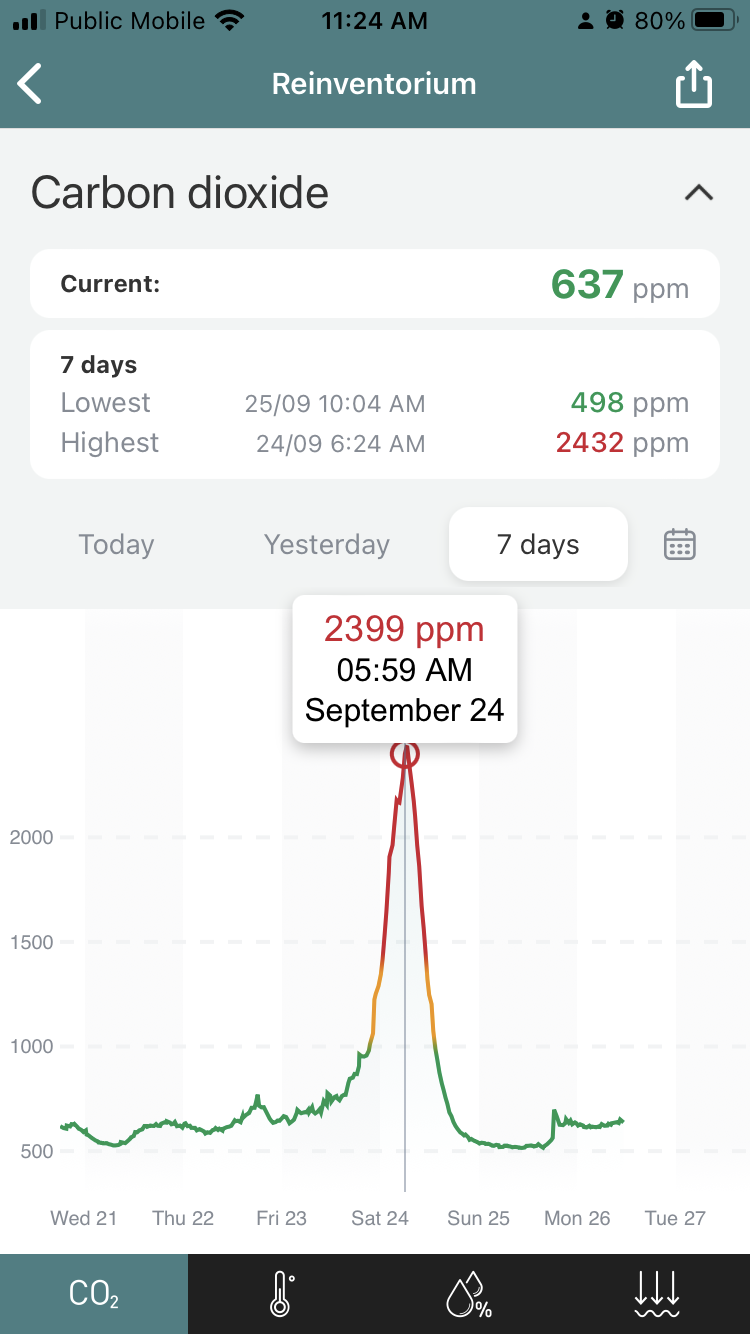 I don't have the meteorological nor physics understanding to know how these two readings are related; I welcome any thoughts from those who know more than I.