It being International Women's Day I thought, yesterday morning, that it would be a good idea to send my young nephew in Montreal something to commemorate the day and to up his feminist game (he's already doing gangbusters in this regard, but we can always do better).
So, over breakfast, I ordered him a copy of Women in Science: 50 Fearless Pioneers Who Changed the World by Rachel Ignotofsky.
I had no expectations it would actually arrive today and, indeed, Amazon gave me a delivery date of Friday on the order confirmation: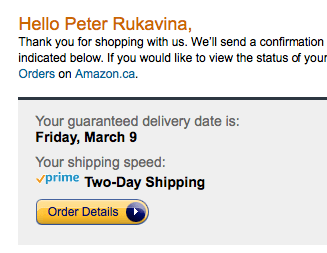 But this morning, almost exactly 24 hours after I placed my order, I got an email from a courier called Intelcom Express:
Your order XXXXXXXXXX is scheduled to be delivered in the next 3 hours by our driver Yassine.

Yassine is currently completing delivery number 1, you are delivery number 7.
Just 18 minutes later I got another email:
Your order XXXXXXXXXX has been delivered without signature today at 08:17 AM.

You'll find attached the delivery proof.
I scrolled down. The "delivery proof" was a photograph of the package, in my nephew's mailbox in Montreal, presumably taken by Yassine (photo cropped to remove the house number):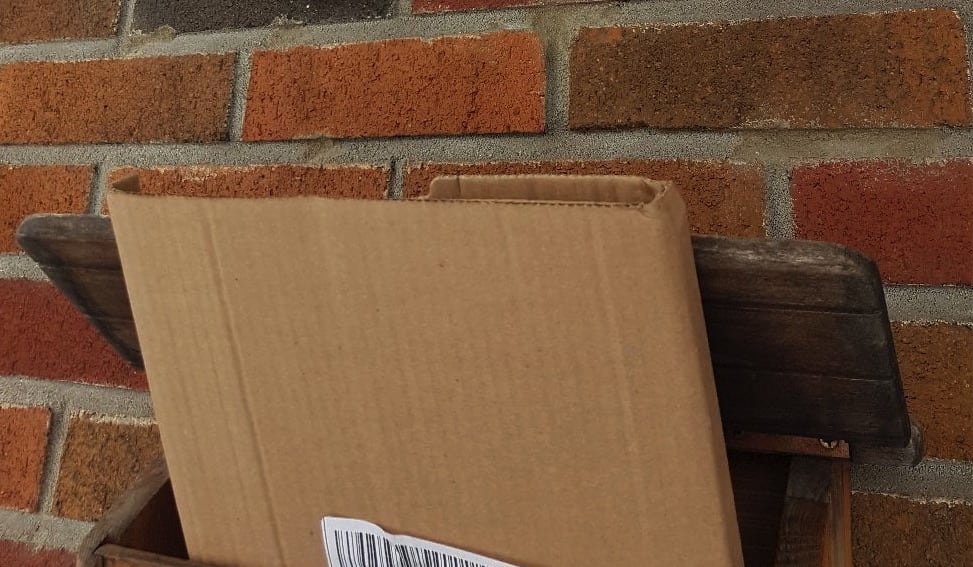 Whatever you think of Amazon, and its impact on the retail book industry, and its labour practices, this is an impressive end-to-end feat of logistics, and likely something that no other company is capable of achieving now or anytime soon with any consistency.
Contrast this to my order of a Bolstr bag, from it's Cleveland manufacturer, back in January.
I placed the order on January 9, the bag arrived on January 25, 16 days later. That period included a full week between the printing of the shipping label and provision of the tracking number and the actual shipment.
And that was with a payment of $21 CAD in shipping (Amazon's shipping cost, because I'm a Prime subscriber, was nothing).
A decade ago, that a package from Cleveland to Charlottetown would take only 16 days to arrive, and only cost $21 in shipping would have been considered an impressive feat; in the shadow of Amazon's raised bar it seems slow enough to exist in an different fulfillment universe.
I'm not sure, from a bird's eye view, how I feel about our new Amazon overlords, but man oh man are they game-changing.
Postscript: I suggested this minute-by-minute shipping update approach in an email to Jeff Bezos 23 years ago. His reply was "We've received several good suggestions from customers, but I think this is a particularly good one."