A couple of years ago I got interested in learning more about postal codes and, specifically, ours: C1A 4R4.
That C1A 4R4 applies to only 24 households stuck in my mind as a thing I could hang my hat on someday; someday arrived when we all went into lockdown: neighbours are now more than neighbhours more than ever before.
Hence C1A 4R4, the newsletter. The first edition was published today, and is now in the mailboxes of our hearty compatriots.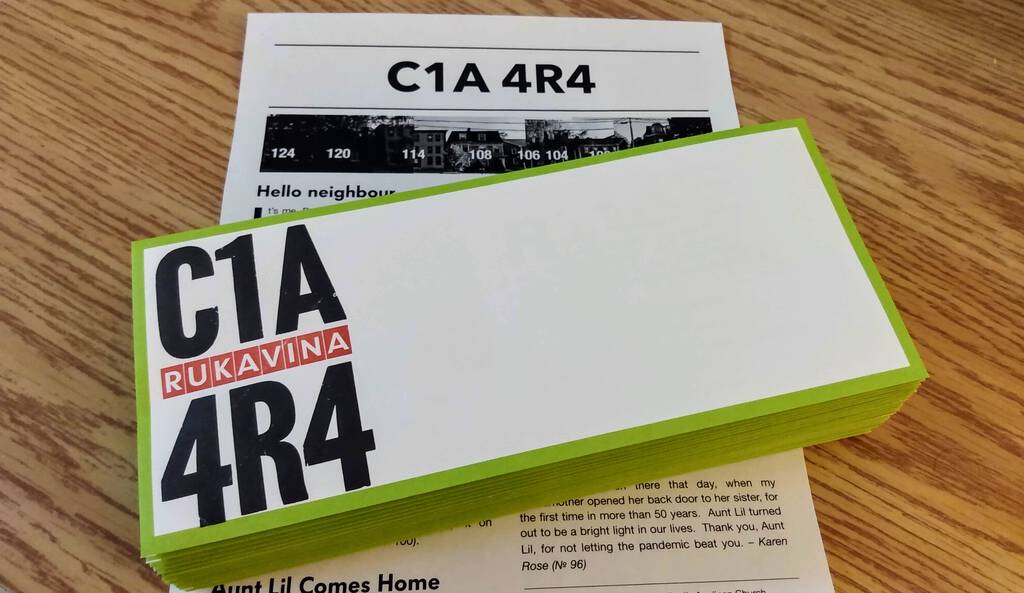 This first issue–which you need to live in C1A 4R4 to read, because otherwise what's the point–has contributions from one end of the postal code to the other. And a call for submissionss for issue № 2.
Want to do the same thing for your postal code? Here's what I did.
First, to find out what addresses are in my postal code I used the Canada Post search tool, but rather than entering an address to look up a postal code, I entered my postal code to look up all the addresses therein:
(This really only works if you live in the city, or in a rural area that's had street-level postal codes assigned; in rural areas it all falls apart because hundreds of households share the same postal code, so you'll need to find a different geo-conceit).
I identified some neighbours that I already knew, and sent them an email seeking submissions; here's what I sent out last week:
As a little pandemic diversion, I have decided to start a newsletter, a real printed newsletter, for the 24 households in C1A 4R4—the east side of Prince Street from 96 to 124.

I am thus soliciting contributions. Anything up to 200 or 300 words, on any topic, C1A 4R4-related or not. Prose, poetry, coronavirus-related or completely not.
For the first edition I got three submissions from my neighbour Norman and one from my neighbour Karen; added to a little piece of my own, and an introduction, these fit nicely on a double-sided piece of letter-sized paper when I pasted them into a Pages document on my Mac: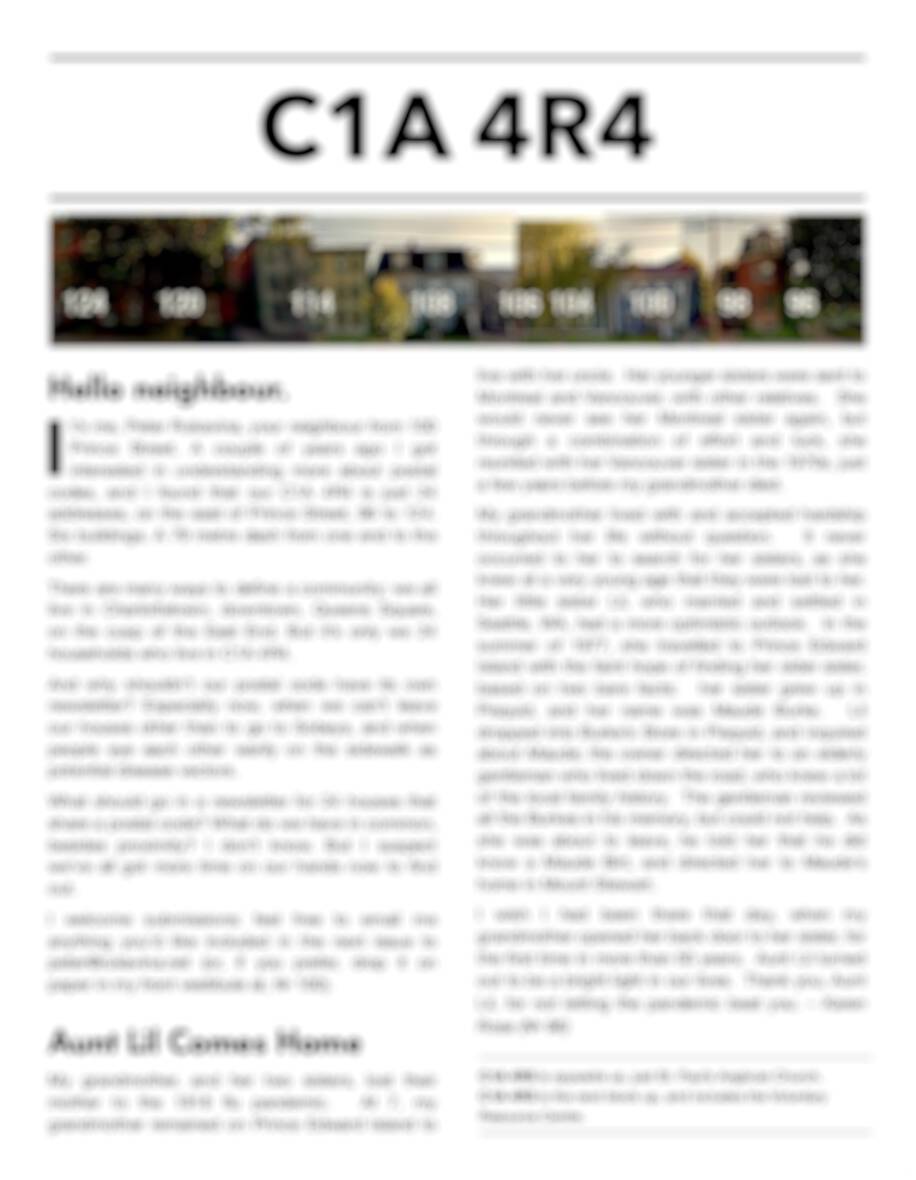 I printed 24 copies, double sided, put each in an envelope, and hand-delivered them to front mailboxes, (recruiting Norman to deliver to his building at № 124). I washed and sanitized my hands before and after delivery, avoided any people along my short route, and was out and back home in under 3 minutes, so I think I'm good on the Dr. Heather Morrison front.
If you follow my lead, please leave a note in the comments.