Over the last month, due the pandemic, I have not paid for a single thing with cash, meaning that I have a complete record of all my discretionary spending.
I exported my Mastercard statement, manually added the two Interac transfers I made, and produced this pie chart: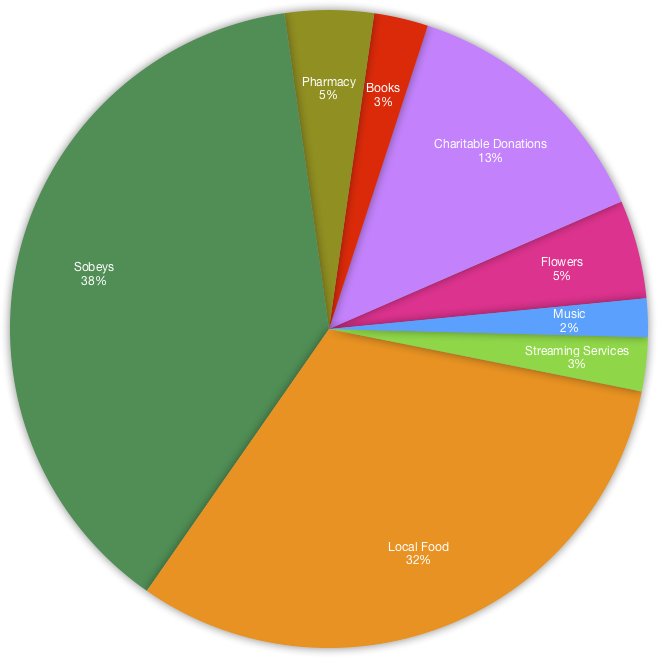 I'm happy to see how much of my spending, 32%, goes to local food–Heartbeet Organics, Receiver Coffee, Gallant's, Purity Dairy. That's a big improvement.
I've been buying more music directly from artists on Bandcamp, which explains that 2%.
Streaming services are Netflix, Disney+ and Crave right now.
Books came from The Bookmark.
Charitable donations went to Folk on Foot, The Mackenzie Boys, and the Green Party of PEI.
Flowers were from Hearts & Flowers which, yes, is still open and making deliveries.