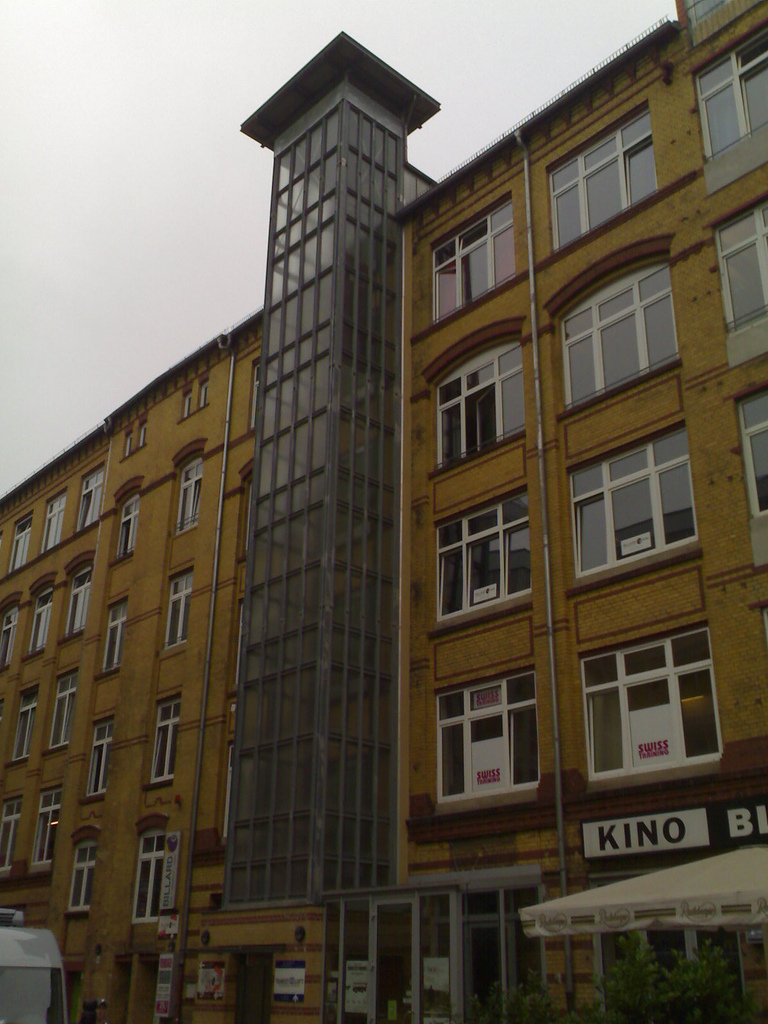 I spent three nights at Hotel Transit-Loft in Berlin last week. The hotel was relatively cheap (60 EUR for a private room with bath), very clean, had nice friendly English-speaking staff, and put on a good breakfast (that runs until Noon, which is nice).
The hotel is convenient to Alexanderplatz, from which you can get almost anywhere in Berlin by U- or S-Bahn (with the M4 tram under construction, I found the best way to get to the hotel was to take the M2 tram from Alexanderplatz, get off at the Knaackstraße, and walk down Immanuelkirchstraße to the hotel — it's about 2 blocks and the hotel is well-signed).
Perhaps because the hotel caters to families and youth, it's very, very low key. I didn't need to leave a credit card number to reserve, or even to check in: I just walked in and they handed me a key. There's a large breakfast room/lounge, and you can get drinks 24/7 from the desk. The only thing that it would take to make a perfect picture is free wifi (there's a T-Mobile hotspot that's accessible from the entire hotel, with access starting at 2 EUR for 15 minutes). There's a coin-operated Internet terminal available otherwise.
Rooms are huge, with giant windows and substantial washrooms with shower and toilet. It's a no-frills setup, so you won't find telephone, television, hair dryer, etc. in your room.
Plenty of nice places to eat in the neighbourhood, both along Immanuelkirchstraße and up Greifswalder Straße. The State O Maine bar just across the street offers an hour's work of free wifi if you buy a drink; sit outside on the patio there and you won't wish you were anywhere else.