You've all probably been asking yourself "what does this 'hot desking' that Peter keeps casually referring to actually look like?" Well this morning I came into Betahaus first thing in the morning and was the first one here, which allowed me to take some photos without unwittingly taking photos of unsuspecting coworkers:
Here's one of the third-floor workspaces, the one where I've ended up working most often, mostly out of habit and because it has desks at a good height for me: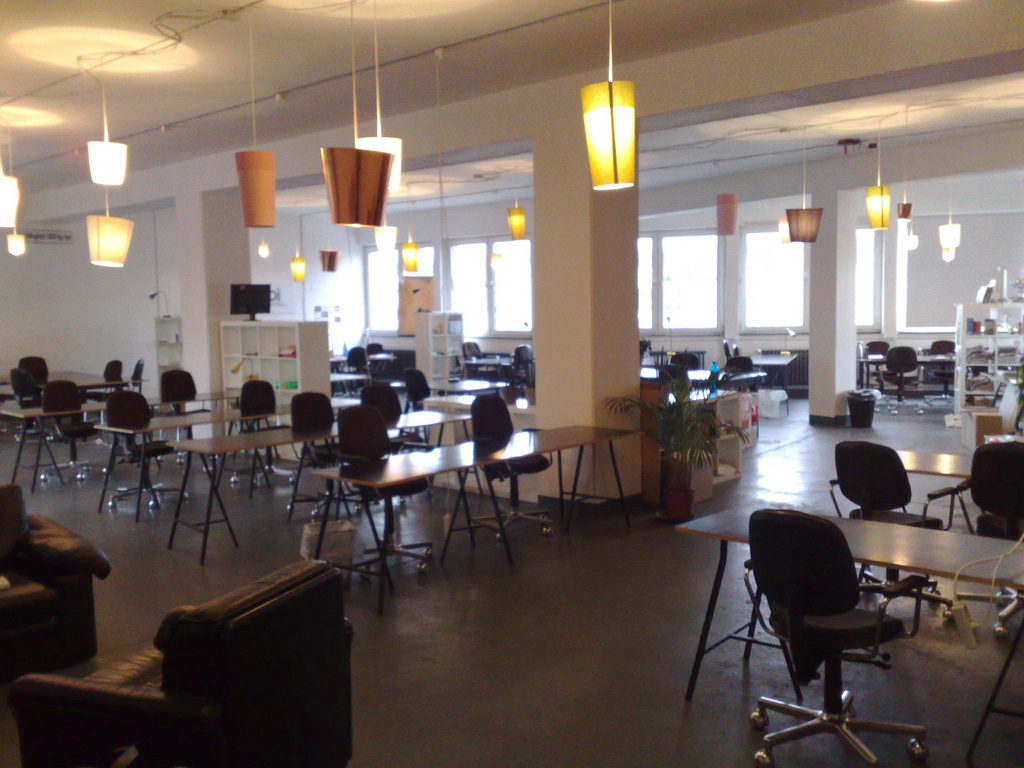 And here's what my "hot desk" setup looks like. I leave my full-size keyboard, mouse and other cables inside a locker here at Betahaus when I leave for the day and cart my laptop home and back every day.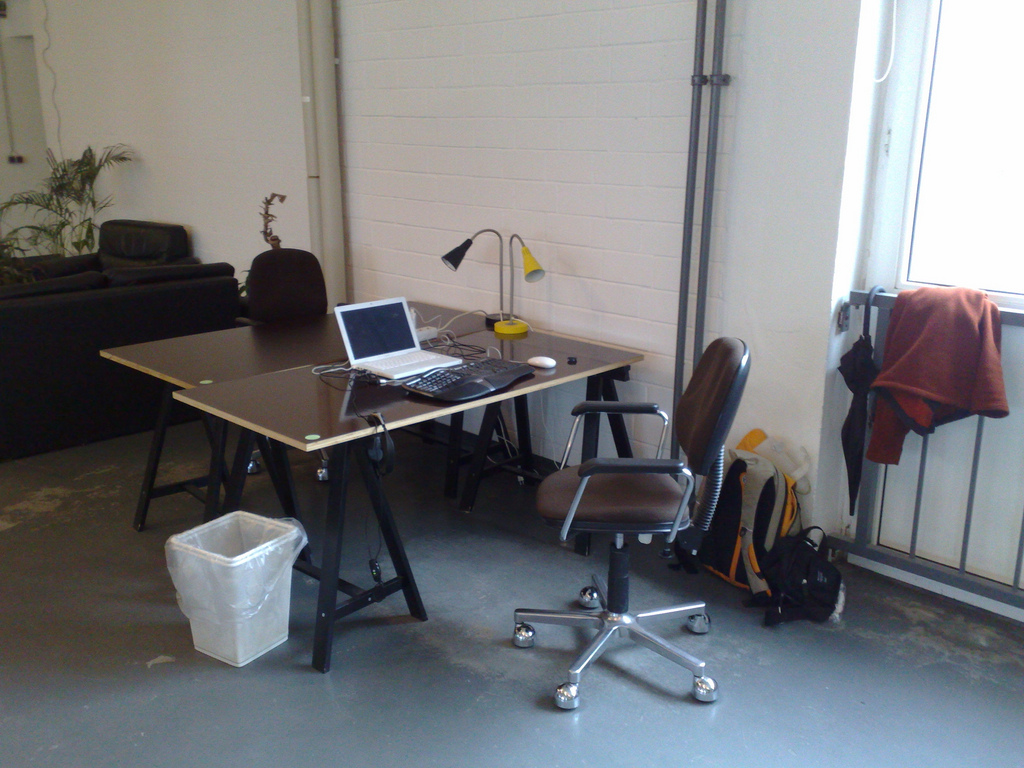 Note the green dot in the corner of the desk: this means that it's eligible for use by itinerant "flex" users like me (as opposed to those with a more permanent "leave your stuff on your desk when you leave" arrangement). Every desk comes with power, very fast and reliable wifi, a desk lamp, and a somewhat-ergonomic chair.
All this for €149 – about $200 – for the month. Here's the building looks like from the outside: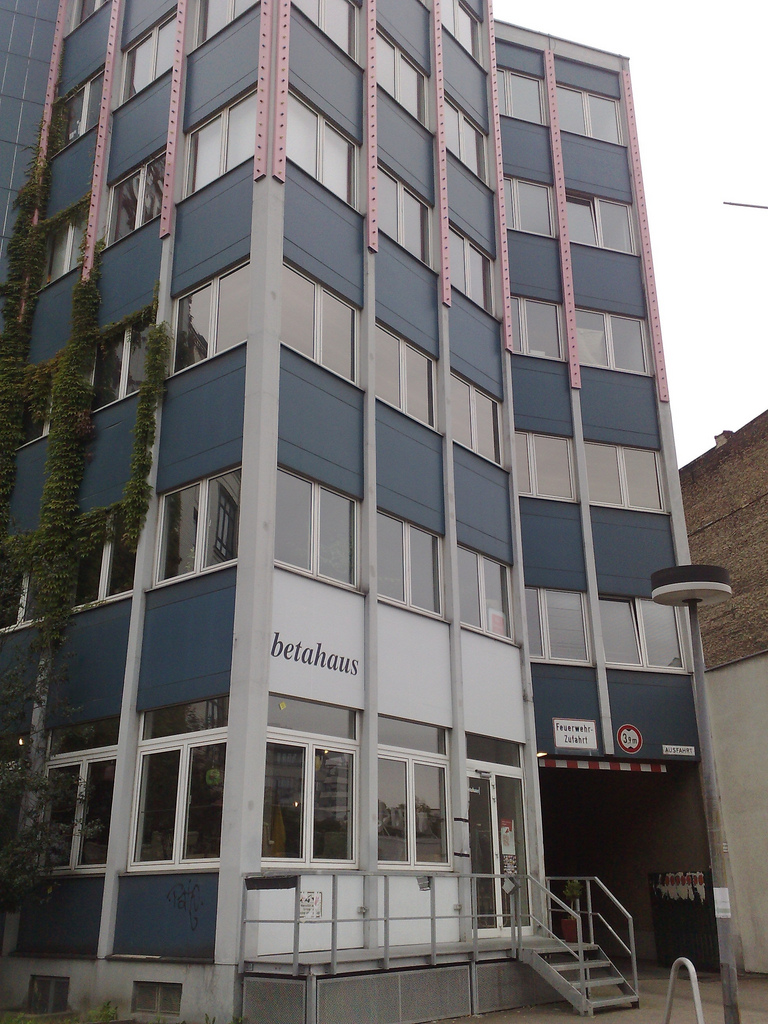 I'd always assumed that I wasn't cut out for working in a room full of other people and their various mobile phone rings, conversations about "breaking the personal care supplies market wide open" and comings and goings, but it turns out that, perhaps because most of the conversational part is happening in non-English languages, it's a comfortable sort of white noise. I'm not sure I'll be able to back to the relative quiet and peace of Reinvented HQ, and may have to hire German-speaking extras to come in and simulate Betahaus-like conditions for me.