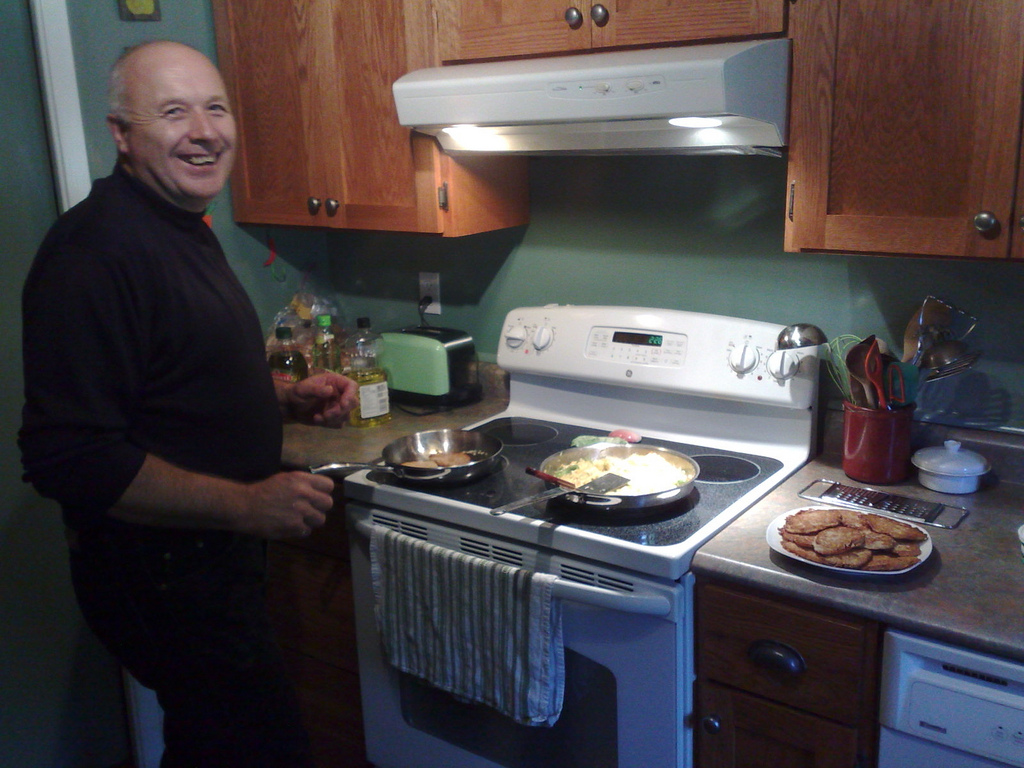 As I've mentioned several times over the last couple of months, my "Cousin Sergey" — Sergey Datsenko, married to my third-cousin — has been here in Prince Edward Island studying English since the beginning of October. Sergey and his wife Aleksandra made contact with us this spring, the first contact we'd had with the Ukrainian branch of our family since my great-grandfather immigrated to Canada in 1908.
Sergey's decided that he likes Canada so much that he wants to move his family here from Ukraine, and to aid in that process he's looking for work here in Prince Edward Island. So, dear readers, I'd like you to give him a job!
Sergey's resume doesn't really cover the depth and breadth of his technical skills: he is a true "jack of all trades," with experience in everything from agriculture (running tractors, fixing machinery) to manufacturing (developing industrial processes at a company that makes construction cranes and refurbishes excavators) to auto mechanics (he ran his own garage, purchasing, restoring and re-selling cars) to retail (he and Aleksandra have operated a grocery store, gas station and restaurant) to construction (he's been a contractor, and owns a company that makes foamed concrete blocks). He's also an exceptionally good cook, as you can see from the potato latkes in the photo here.
One of the things that living through the last 30 years of Ukrainian history has provided Sergey with is infinite flexibility: he's improvised his way through economic and political ups and downs with imagination and determination, and I have every confidence he would make an excellent employee for an Island company looking for someone with his skills.
You can email Sergey directly at bigcompany1@yandex.ru or contact me if you'd like more background or to suggest possibly employers.